Five Top SaaS-Based Companies of India in 2020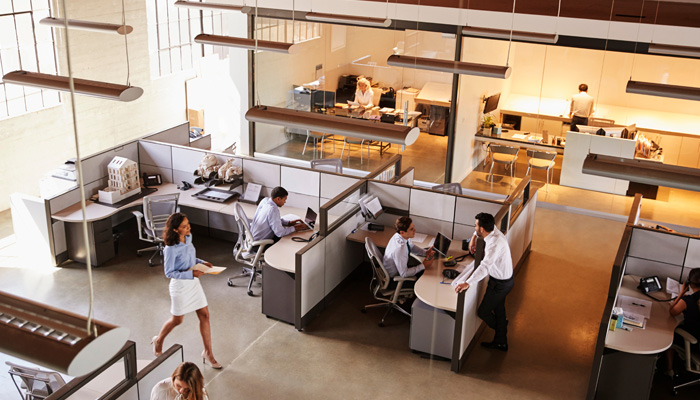 Most of the organizations these days rely on cloud computing to handle their day-to-day operations. Since every organization can't hire a dedicated team, they outsource the job to various SaaS-based companies. 
If we take a look at how companies are functioning these days, we will find that most of the work is done over the cloud. Handling cloud-based operation requires a dedicated team which leads to the extension of budget.
This issue has been solved with the help of SaaS or software-as-a-service based companies who quickly turn the physical IT infrastructure of any company into the cloud and thus, removing the extra load of work and expenditure.
SaaS-based companies have grown so much in India that they have almost touched every other industry such as automobile, health, e-commerce etc. In this article, let's have a look at the top five SaaS-based companies in India right now.
Agile CRM
Agile CRM is known as the leading SaaS-based company in the country as of now with a digital presence of more than 4,00,000 monthly web visitors. Founded in 2012, the company offers end-to-end CRM that enables small and medium scale businesses to manage different segments of customer lifestyle through the use of a single platform.
Zoho
Based out of San Francisco and currently being headed by CEO Sridhar Vembu, Zoho was founded way back in 1996 and is used by 20 million users worldwide. The company has been highly active in a bid to fight COVID-19 by giving away heavy discounts on its subscription model to ease the trouble of various companies.
Zoho offers more than 33 products ranging from sales to marketing, along with some of the best business suite and applications.
KekaHR
KekaHR is a SaaS-based company aimed to tackle recruitment related issues of other companies. KekaHR has designed an integrated workflow that takes care of different aspects in the recruitment process such as talent management, segregation of forms etc. Furthermore, it also helps in tackling problems related to payroll, onboarding of new employees and keeping track of individual performance.
Whatflix
With offices in Bengaluru and California, Whatflix's SaaS-based platform enables business organizations to create an interactive guide on their applications and websites for visitors. This helps the visitors to understand the organization's website and their work easily.
The guides by Whatflix can be created in different formats such as videos, infographics etc.
WebEngage
A Mumbai-based company, WebEngage has created numerous marketing automation software for various organizations. The software also helps organizations to create their campaign and engage customers and website visitors through several ways such as emails, SMS, push notifications and in-app messages.
As per NASSCOM, the SaaS marketplace was worth 407 million dollars in 2016 and has witnessed tremendous growth in the last four years in India. With COVID-19 stopping humans from going to the office, SaaS services could further help ease business operations in such times of peril.