Four Football Greats Who Moved Away Move Europe Before Retirement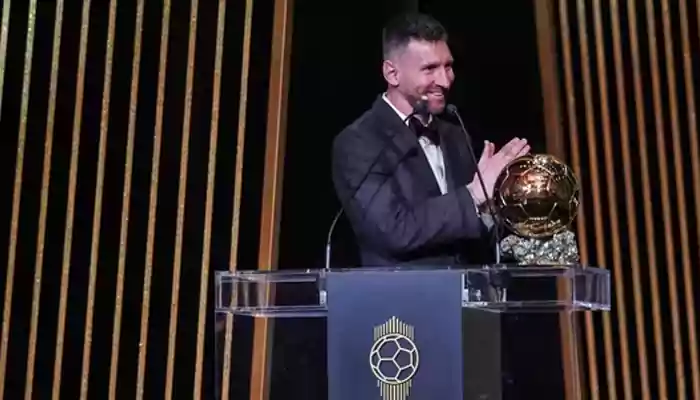 Leo Messi isn't the first legend to leave Europe in the pre-retirement years!
After conquering the FIFA World Cup, Lionel Messi reigned as his era's supreme football 'GOAT'. However, the Barça legend shattered Spanish hearts by making a Parisian pit stop and eventually setting sail for the shores of the United States to join Inter Miami. Although Messi's transatlantic journey is not unprecedented, it's well-trodden by ageing legends past their prime. Let's examine other players like Leo, who decided to depart from Europe in their last playing days!
Oscar's move to Shanghai
Oscar, the prominent figure in the recent wave of European departures from China, stands out as a noteworthy case. He commenced his European adventure in 2012 when he joined Chelsea, riding the wave of the Blues' inaugural Champions League victory. His tenure with the English club was marked by significant contributions to their Premier League and Europa League triumphs.
Over four and a half years, Oscar graced the pitch for Chelsea over 200 times across various competitions, netting 38 goals. Oscar was a key asset for the Brazilian national team in the international arena, earning recognition for the 2014 World Cup. However, his fortunes were downturned under Antonio Conte's Chelsea regime, leading to a pivotal decision. In January 2017, he made a headline-worthy move to Shanghai SIPG, a transfer valued at £60 million.
Iniesta's move to Kobe
While it may sound unusual to suggest that Iniesta left Europe prematurely, considering his age of 34, it's evident that his exceptional skills transcend his current Japanese playground. Iniesta remains one of the most technically gifted footballers in the sport's history, leaving an indelible mark as a linchpin for the legendary Barcelona side managed by Pep Guardiola, which many consider one of the greatest club teams ever.
In a clear testament to his devotion to Barcelona, the club of his heart, Iniesta opted for a move that wouldn't pit him against his beloved team. Consequently, he set sail for Vissel Kobe in Japan. Remarkably, he wasted no time making his presence felt, dazzling fans in the land of the rising sun.
David Beckham's move to Los Angeles
David Beckham, the legendary figure in the world of football, set the precedent for players looking to explore opportunities outside of Europe. His landmark move occurred in 2007 when he signed with the Los Angeles Galaxy, establishing himself as the face of Major League Soccer (MLS). His arrival not only raised the visibility of soccer in the United States but also paved the way for fellow European football stars to venture down a similar path.
Thierry Henry's move to New York
Thierry Henry, renowned as an Arsenal legend, made a distinctive choice in 2010 when he embarked on a chapter with the New York Red Bulls. This move to the MLS underlined his everlasting footballing prowess and granted American soccer enthusiasts the extraordinary opportunity to witness the artistry of an actual football maestro in full flight.
During his tenure with the New York Red Bulls, Henry impacted American soccer by enhancing the sport's landscape with his elegance, talent, and priceless expertise. His presence in the MLS was transformative, elevating the league's standards and captivating fans nationwide.
Lionel Messi's transfer to Inter Miami is pivotal in football history. Yet, he stands on the shoulders of other football icons who ventured beyond Europe to pursue fresh challenges. These choices influenced their careers and played a substantial role in propelling the growth of football in areas traditionally unexplored by European luminaries. As Messi continues to make his mark in the United States, his journey symbolises the ever-changing landscape of football and its universal allure.