Freddie Mercury: Do you know these 10 surprising facts about Queen's frontman?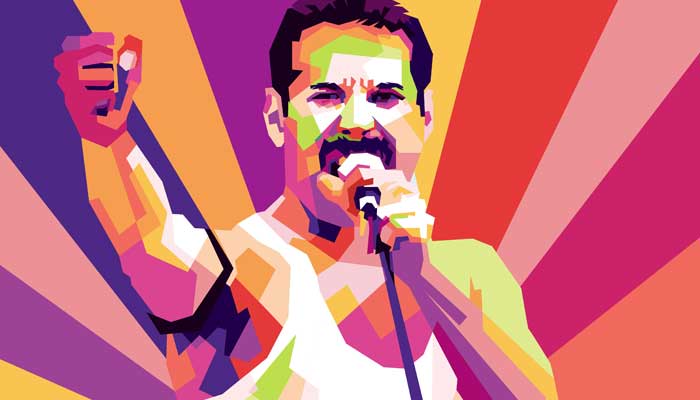 Check out some amazing facts about Freddie Mercury and his undying legacy
It won't be wrong to say that Freddie Mercury was a fabulous songwriter, a great performer and the frontman of one of the greatest musical bands, Queen. However, there are certain facts that you must be aware of Freddie Mercury. So we list ten unknown details of him, especially for his fans:
Freddie Mercury was born as Farrokh Bulsara and he went to St. Peter's, a boarding school for boys near Mumbai. However, he changed his name legally to Freddie Mercury around 1970, after he joined the Queen band.
He was born in Stone Town, Zanzibar (now Tanzania) as his dad wanted to continue his career at the British Colonial Office. Later, his family moved to India and then, eventually ro Middlesex, England when he was a teenager.
Freddie and his family were Parsis and practiced Zoroastrian, one of the world's oldest monotheistic religions.
Freddie had recorded a range of almost four octaves and his baritone fell in the tenor range. In 2016, a team of scientists also studied his voice, only to discover that his vocal cords moved faster than the average man'
Thanks to his art and graphic design from Ealing Art College, Freddie was the one who designed The Queen Emblem aka The Queen Crest. He designed it keeping in mind the zodiac signs of the whole band—two Leo lions for John Deacon and Roger Taylor, a Cancer crab for Brian May, and two fairies to represent his own Virgo sign. Of course, the Q was in keeping in mind the band's name.
Some people who closely knew Freddie claimed that he was very shy and that's why he did not grant many interviews. In fact, his band mate Roger Taylor once said, "In real life nobody knew Freddie. He was shy, gentle and kind. He was never the one, he was on the stage."
Freddie died of AIDS but he made the revelation about his disease only a day before he passed away. Along with his manager, he has issued a statement, ending the speculation surrounding his disappearance from the band and his lack of touring.
Mercury was a cat lover and he had 10 cats at one point of time. The famous singer had also written a song about his favorite cat, Delilah.
He used a bottomless mic and made it his trademark. It all started when apparently in the middle of one show, his mic snapped into half. And Freddie used it as it is rather than getting it replaced. Later, he started using the mic "stick".
Last but not the least, Freddie used to work as a baggage handler at Heathrow Airport in London.
How many of these facts did you know?