From Chadar trek to Pin Parvati Pass, 5 most challenging treks in India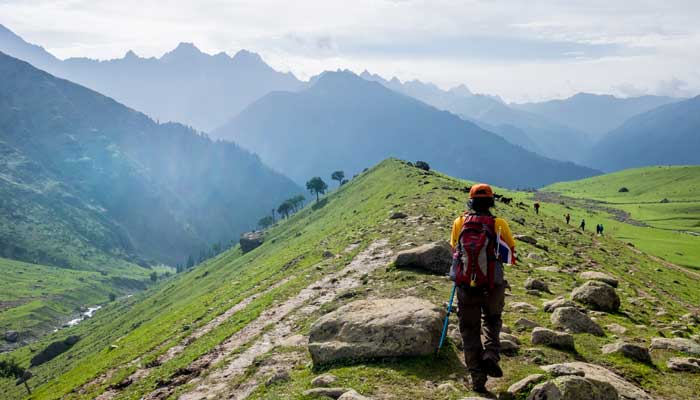 We throw a spotlight on some of the most difficult treks in India for the adventure buffs.
India is home to a varied landscape, from high-rise mountains and arid deserts to waterfalls and forests. With so many landscapes, there is a huge opportunity for trekkers to witness jaw-dropping vistas in all their glory. So, here we are, to bring you a list of the most difficult treks in India if you are an adventure buff:
Auden's Col, Uttarakhand
Cited as one of the most dangerous treks in the country, the Auden's Col in the Garhwal region of the Himalayas, is situated at the height of 5,490 meters (18011.8 feet) above sea level. It connects the Jogin I and Gangotri III ranges. One can begin the trek from Gangotri, passing through the Auden's Col, and eventually seeing the Khatling Glacier that stands at 4,200 meters (13779.5 feet). If you manage to cross the glacier debris, it leads you to Bhilangna River. The whole trekking escapade takes around 13-14 days to complete.
Best time: June to September
Chadar Trek (the Zanskar Gorge), Ladakh
The 65-mile route of Chadar Trek, at an altitude of 3,900 meters (12795. 2 feet) above sea level, is not for the faint-hearted. It has sub-zero temperature, and the trekker will have to face bitterly cold water underfoot as one move along with the frozen Zanskar River. Albeit, the reward for it is the picturesque view of Shanti Stupa. The trek takes about six days, starting from Leh.
Best time: January to March
Pin Parvati Pass, Himachal Pradesh
Settled at an elevation of 5,320 meters (17,457 feet), this trek is full of everything, from steep slopes and extremely cold weather. However, the bird's eye view of the Pin valley and the Parvati valley will take all your fear away. With base camp as Manikaran, the trek takes around 12 days.
Best time: July to September
Goecha La Trek, Sikkim
The Goecha La Trek is a little different from others. This one takes you through green meadows, rhododendron forests and the beautiful Samiti Lake. Starting from Yuksom, at an elevation of 5,643 meters (18513.7 feet), the trek follows Bhakim, Tshoka, Dzongri, Thansing, Lamuney and Goechala. You get to witness Kanchenjunga once you complete the trek, which wraps up in 10 days.
Best time: October-November
Rupin Pass Trail, Himachal Pradesh
The Rupin Pass is known for being one of the most scenic treks in India. Starting from Dhaula and ending at Sangla, the trek trail is carved out of stones and rock faces. It takes about eight days to complete, and even a beginner can try it out.
Best time: May-June; September-October