From diamond duck to 17-ball over, cricket's strange records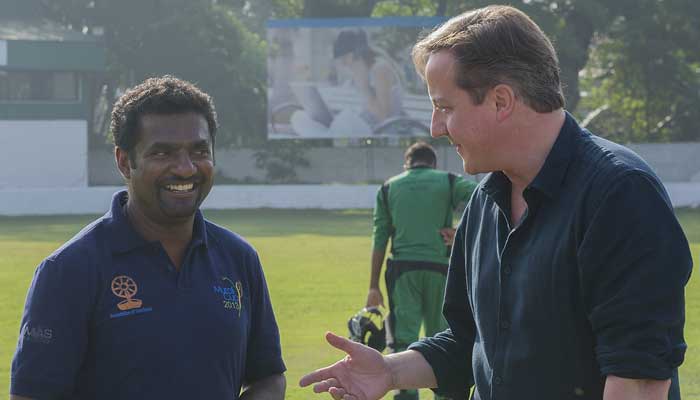 Here's listing a few incidents when cricket decided to go cuckoo.
When cricket goes awry, it knows no bounds. Below is a list of some strange records that the game has seen over the years:
17-ball over
Mohammad Sami bowled some serious heat in his pomp. At the same time, the Pakistan pacer was inconsistent and sprayed it all over the place at times.
On one such occasion, Sami failed to find his line and length in an Asia Cup match against Bangladesh in 2004. He sent down as many as seven wides and four no balls in an over and ended up conceding 22 runs. In the process, he became the holder of an unwanted record of bowling the most number of deliveries (17) in an over in ODI cricket.
Much ado for a duck
Anyone following cricket knows that a duck is when a batsman is dismissed without scoring. There are several types of ducks - golden duck, diamond duck, pair etc. But, none is more painful than spending an awful lot of time on the crease and still going back to the pavilion without anything against your name.
New Zealand's Geoff Allott faced 77 balls in a match against South Africa in 1999 but still could not get off the mark and thus registered an embarrassing record.
Diamond duck
Talking of ducks, a diamond duck can be excruciating for the batsmen. More often than not, it occurs when a batsman is at the non-striker's end, and the ball ricochets off the bowler's hand to hit the wickets, finding the non-striker out of the crease.
Often a batsman new to the crease is also run-out in the conventional sense of the term without facing a delivery and returns to the pavilion with a diamond duck.
Another version of a diamond duck was seen in a match between India and Sri Lanka at the 2014 Asia Cup at Fatullah, Bangladesh. India's Bhuvneshwar Kumar missed a wide delivery from Ajantha Mendis and was stumped by Kumar Sangakkara. A diamond duck was registered against his name in the record books.
Sri Lanka's Nuwan Zoysa became the first batsman to be dismissed for a golden duck in ODIs.
Most ducks in international career Muttiah Muralitharan may have been one of the greatest bowlers, finishing as the highest wicket-taker in test cricket, but he was not great with a bat in hand. Muralitharan played 495 international matches in which he was dismissed for a duck on 59 occasions, becoming the player with most ducks in international cricket.