From Svetlana Kuznetsova to David Ferrer, criminally underrated tennis players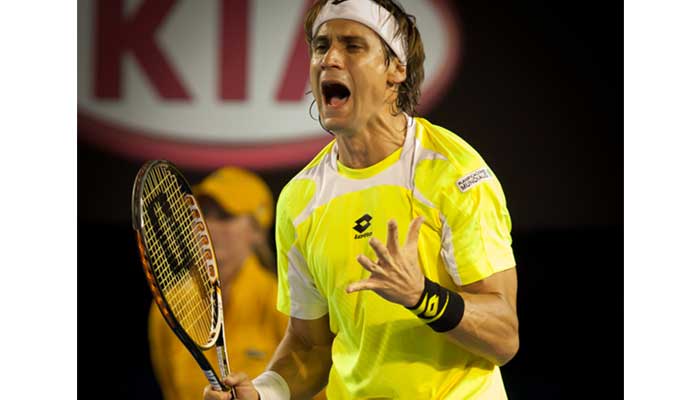 In every sport, there are players who are rated very highly for their potential, and then there are others who don't get the recognition they deserve, despite putting in the performances. Here's listing the most underrated tennis players: 
David Ferrer
As David Ferrer retired after playing his final tournament at the Mutua Madrid Open, one couldn't help but think how much more the athlete should have been celebrated through his career. After all, he ended up with one of the best careers in the history of Spanish tennis, with ATP Tour titles (27), a Grand Slam final (2013 Roland Garros) and the top ATP Ranking of No. 3.
Despite not winning a Grand Slam, the Spaniard was a regular at the circuit, making it to Semis and Quarters of various Grand Slams. In fact, in the French Open of 2013, he did reach the final without dropping a set, only to be outclassed by the reigning champion of clay Rafael Nadal.
Svetlana Kuznetsova
Svetlana Kuznetsova often flies under the radar. She has won two Grand Slam titles, 2009 French Open and 2004 US Open. She also qualified for four Grand Slam finals. But why is her name not taken in the same breath as Sharapova or Anastasia Myskina?
Well, the main reason for this is her injury-plagued career. Despite possessing an all-round game, being equally good at attack and defence, Svetlana Kuznetsova announced her retirement in 2012.
However, she came out of retirement in 2013 and at the French Open, she reached her second consecutive Grand Slam quarter-final. She ultimately lost to world No. 1 Serena Williams who went on to win the title. Kuznetsova did not give up and won her first WTA title in almost four years in 2014 at the Citi Open, after she got the better of Kurumi Nara. Between 2016 and 2017, Kuznetsova held her top 10 position for 65 weeks.
Nikolay Davydenko
Remember Nikolay Davydenko? He reached the Semis at both the French Open and US Open in 2007 and reached the Semis four times. The Russian was known for being the giant slayer. Although he never reached the final, he shot in the ATP rankings to be a part of the top 10.
A betting scandal botched Davydenko's legacy. His introverted personality was also an impediment in his popularity.