Fun Football Trivia Questions and Answers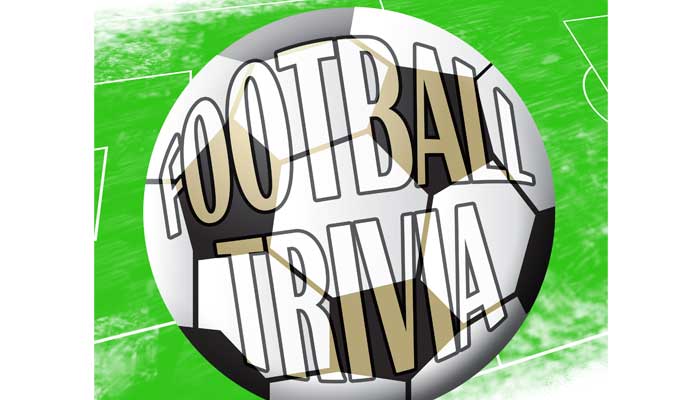 Quiz or trivia is fun, especially when it is about football. After all, it is a game loved by almost everyone in the world. At a time when you cannot go out to play football with your friends, you can always play a football trivia at home. It is a good way to spend your leisure and is also beneficial in increasing your knowledge of football.
We have compiled a list of fun football trivia that will be of great challenge to your friends. Go ahead, read the list and put their knowledge to test!
Which club is referred to as FC Hollywood? FC Bayern
Which player has consecutively appeared 310 times in Premier League? Brad Friedel
Balotelli's only significant assist for Manchester City? Sergio Aguero's title-winning goal
Most consecutive goals in Premier League games? James Vardy
MLS franchise where Beckham played? Inter Miami
Most capped Germany player in history? Lothar Matthaus (150 caps)
Before Borussia Dortmund, which German club was managed by Klopp? Mainz
Fastest hattrick goal-scorer in Premier League? Sadio Mane (2 minutes 56 seconds for Southampton against Aston Villa, 2015)
Who scored the fastest goal in the Premier League? Shane Long- 7.69 seconds
The name of two Word Cup Trophies? Jules Rimet Trophy and Victory
The famous 'Hand of God' was scored by Diego Maradona in which year? 1986 World Cup, Mexico
Which German footballer went on to become a wrestler in WWE? Tim Wiese
Rockstar Elton John was the owner of which football club? Watford
Which player did David Moyes sign four times? Steven Pienaar
The only player to score in the Merseyside derby, the Manchester derby, the Tyne-Wear derby, and el Clasico? Michael Owen
The only team to remain undefeated in the World Cup of 2010? New Zealand
The first manager to get sacked in Premier League? Ian Porterfield
Which player won Champions League with three different clubs? Clarence Seedorf
The only managers to win Champions League twice? Zinedine Zidane, Carlo Ancelotti and Bob Paisley
A team to win Champions League from Romania? Steaua Bucharest
Name of the European Championship Trophy? Henri Delaunay Trophy
Turk Telekom Stadium belongs? Galatasaray
Mestalla Stadium is the home ground of? Valencia
Oldest winning World Cup captain at the age of 40? Dino Zoff, Italy
The only team to receive a golden version of the Premier League Trophy? Arsenal
Which club conceded 100 goals in Premier League? Swindon Town
In which hotel did Jose Mourinho live when he managed Manchester United? The Lowry Hotel