Fun things to do in Toronto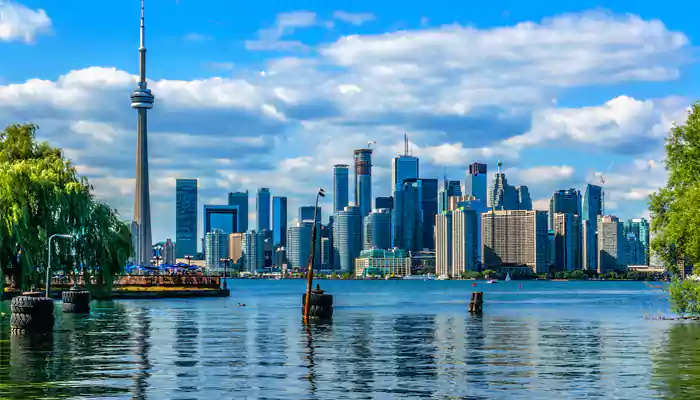 Here is how to get the most out of your trip to Toronto.
When visiting Toronto, Canada, there are loads of things to see and do. It is the country's biggest city and has an amazing food scene and several green spaces to enjoy. Plus, there are many activities and attractions to enjoy. Here are some fun and exciting things to do in this vibrant city.
Take in the beauty of Niagara Falls
No visit to Toronto would be complete without visiting the spectacular Niagara Falls. Almost 750,000 gallons of water per second hurtle over the falls, which is the largest in North America.
Check out the CN Tower
It is impossible not to notice the CN Tower in Toronto. This gigantic structure was reportedly once the world's tallest tower. It is roughly 553.33 meters and is very impressive. This magnificent piece of architecture dominates the landscape. You can check out stunning views of the environment around it from the LookOut Level, which is at 346 meters. If you feel daring enough, walk on air on the Glass Floor at 342 meters. And if you want to go the extra mile, head to the SkyPod at 447 meters, which is above the city, to check out some spectacular views of the city. There is also a dining area in the tower. An experience in this tower will be memorable no matter what you do.
Enjoy the Art Gallery of Ontario
The Art Gallery of Ontario (AGO) is home to about 95,000 works of art. It is said to be one of the biggest art galleries in North America. This gallery houses a range of artwork, from collections of Canadian indigenous artwork to paintings created by the iconic Group of Seven, who drew inspiration from Canada's breathtaking and rugged landscape. Do a little research before you go there, especially if you are travelling on a budget.
Enjoy the fresh produce at St. Lawrence Market
St. Lawrence Market is reportedly one of the top food markets in the world. You can enjoy a variety of food, from fresh produce to delicious treats. You can even explore some of the artisanal goods.  This downtown market is iconic and almost a must-see attraction when in Toronto. The market has been going strong since 1803 and has hundreds of vendors today offering almost everything, from fresh veggies to gourmet meals. Sometimes, you may even find antique dealers selling some precious trinkets that may catch your eye.