Funny Quotes: The Best of Zlatan Ibrahimović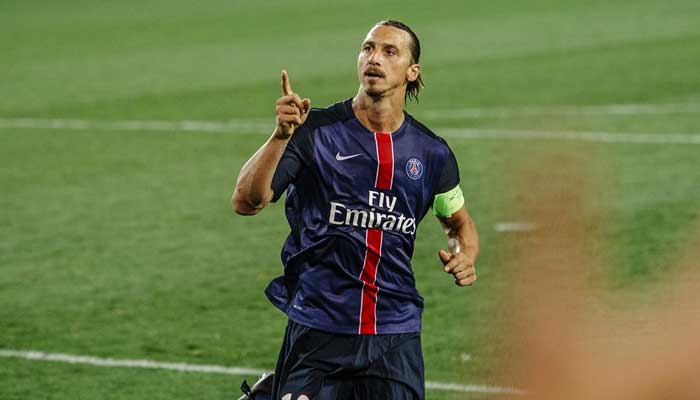 The Swedish international striker has been a wildfire in the world of football due to his stellar performance on the field and his outrageous yet funny comments off the pitch. 
When players like Cristiano Ronaldo or Lionel Messi give an arrogant or rude statement, they receive criticism from all corners of the world. However, that is not the case with Zlatan Ibrahimović.
The former Barcelona striker cannot be messed with, on or off the pitch. From opponents to journalists, the martial-art trained footballer has humiliated individuals with outrageous comments, humorous quotes and shocking replies. And since it is "The Zlatan", these comments have always been taken lightly by the football fraternity.
As the 39-year-old continues to woo the world with his goals, let's have a look at some of his funny quotes over the past decade.
Way back in 2000, Arsenal manager Arsene Wenger saw the potential in a young Ibrahimović and asked him to go through a trial. However, the striker refused and rejected the offer.
When asked in an interview about the incident, Ibrahimović took a dig at Wenger and said, "No way, Zlatan doesn't do auditions. You either know me, or you don't, and if you don't know me, you can't really want me."
When Ibrahimović arrived at Manchester United, club legend Eric Cantona welcomed the striker and said that Zlatan could be the prince of Manchester.
"I won't be the King of Manchester; I will be the God of Manchester," was Zlatan's reply to Cantona.
As arrogant as it may sound, the comment started trending on social media and fans further fell in love with Zlatan's arrogant yet funny side.
When Zlatan joined FC Barcelona under manager Pep Guardiola, he did not share a good relation with Pep. Thus, the striker made a funny quote which rattled Pep Guardiola to the core.
Here's what he said- "When you buy me, you are buying a Ferrari. If you drive a Ferrari, you put premium petrol in the tank, you hit the motorway, and you step on the gas. Guardiola filled up with diesel and took a spin in the countryside. He should have bought a Fiat."
In an interview, a reporter asked Zlatan about what present he bought for his girlfriend on the occasion of Valentine 's Day?
Ibrahimović's answer was – "What do you mean, 'present?' She already got Zlatan!"
Going back to the World cup of 2014, a reporter asked Zlatan about who would win the match between Portugal and Sweden. Zlatan advised that the reporter should ask God.
The reporter countered by saying, "Well, it's a bit hard to ask Him'.
"You are talking to him now," was Zlatan's reply referring to himself as God.
It is evident that Zlatan's mouth is as menacing as his right foot, and we expect "The God" to entertain us with some more funny comments and quotes in future. Never change, Ibrahimović!