Get Plump And Luscious Lips With These Easy Lip Liner Hacks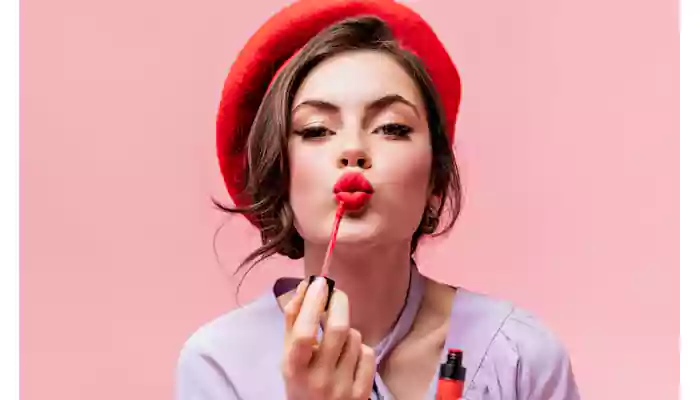 Lip liner adds an air of mystery around your pout and it's best if you don't avoid one to get plumper lips.
Lip liner had gained immense popularity during the nineties, but over the years, it lost its way. We all know that fuller lips look attractive and can accentuate your face. But not everyone is blessed with this charming natural feature. If you have thin lips but want a fuller pout, a lip liner will assist you to create an illusion of plump and luscious lips. Here are some lip liner hacks that can make your lips look fuller and plump.
Use a concealer around your lip line.
Apply concealer around your natural lip line to hide it, enabling you to draw an outline a little outside your lips. Dab a little concealer on your lip's outer edges and blend it using a brush. Next, outline vaguely outside your lip line and fill your lips with a matching lipstick. Ensure that the line you have drawn is well-defined -- for a more natural-looking pout.
Apply contrasting lip shades
This lip liner hack is ideal for creating the illusion of a fuller pout. The contrasting shades will make your lips appear naturally bigger. Apply a darker lip liner on the outer edges, the cupid's bow, and at the center of the bottom lip. Now blend it using a lip color or a lip gloss in a slightly lighter shade.
Make small and precise strokes.
If you are using a lip liner for the first time, make small and precise strokes. Regardless of how many times you attempt to achieve a sharp straight line, you will fail. Hence, do not attempt drawing it in a single stroke. Instead, draw multiple small strokes to acquire that flawless, crisp, and precise lip line.
Don't use super-sharp pencils.
Step away from that pencil sharpener! You probably like to sharpen your eyeliners to great heights to get that flawless sleek wing, but this habit does not translate well when drawing a lip liner. If your lip liner is super-sharp, it might offer your lipstick an unnatural look. Drawing your lips using a liner with a dull point will help you blend it on your lips seamlessly.
Draw An 'X'
The perfect cupid's bow is responsible for offering plump-looking lips. To achieve the ideal shape, featuring a sharp dip in the upper lip, draw an 'X' with your lip liner on your cupid's bow. From your upper lip's peaks, draw two diagonal lines, and make them intersect to form an 'X'.
Try not to overdo the liner. Keep it simple and natural looking.