Get The Spark Back In Your Relationship With These Tips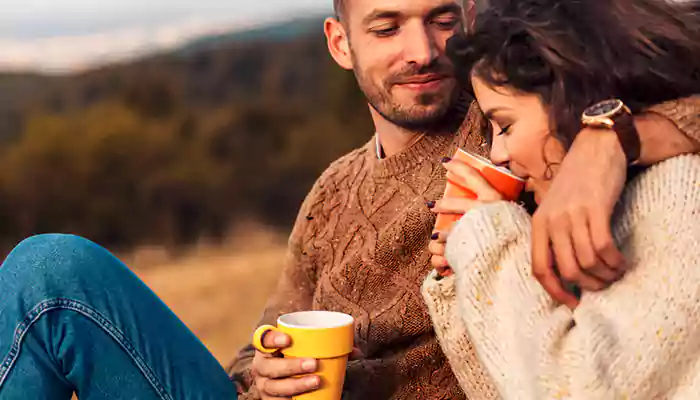 The first few months of any relationship feels like a fantasy!
We all daydream during that honeymoon phase, and butterflies don't stop flying inside our stomachs. But as time flies the spark of a relationship slowly starts to disappear and everything becomes dull. If the spark can't be brought back into a dull relationship then it may cause misunderstanding, doubts, and even break up.
Communicate more often:
Lack of communication may have caused the dullness so make it a habit to talk more often. By 'communicating' we don't mean talking about the bills, money, or groceries. Ask your partner every night how her or his day was, and ask if everything is ok. Keeping the ego aside, make the first move to cook their favorite dish and open up about your feelings too when the conversation keeps going well. Try not to bottle up emotions and make sure your partner is not doing that either, this habit can affect both of your mental health.
Extend intimacy session:
Sex strengthens the bond in any couple's relationship. A study says American couples aged between 18-29 have sex twice a week (on average). If you haven't had sex for quite a long time then give your sexual routine a shake. Give your partner a surprise one night, go on decorating the room with candles and flowers. Allow yourself to overcome the dullness and talk dirty with your partner. Try experimenting with new things and gestures. Have fun together.
Value small things:
Start putting effort into every small act. Kiss your partner's forehead and cheek more often, and also hug them before leaving. Think as if you are at the beginning of this relationship, see it from that colorful perspective again. Start holding hands again while sitting or walking side by side. Tell him or her how much you love them and how your life would be without them. Rebuild the long-gone love. Make the first move, you'd receive the affection in return.
Get a hobby together:
Working together on something is a great way to strengthen any bond. On weekends spend time working on a hobby, such as gardening, riddling solving, board games, etc. Tell your partner what hobby you find interesting or share some fun craft ideas with them. Tackle it all with creativity and ideas. Solve mathematical riddles or IQ games. You can also go out together for dinner on Saturday nights. Cuddle a lot, and spend a romantic time. Try to set a couple goals and work on them together.