Great ideas for inexpensive homemade gifts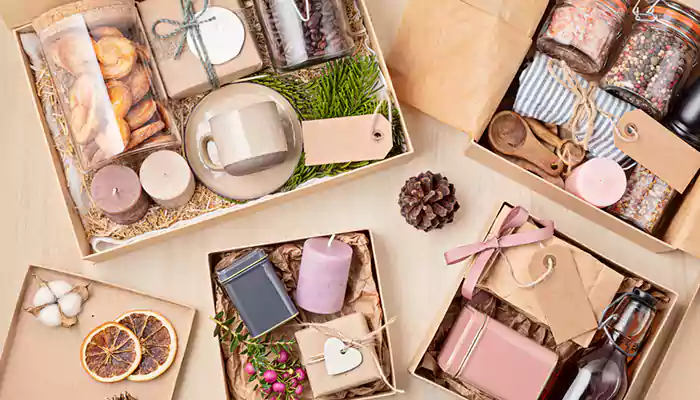 It is no more a secret that homemade gifts are not only cheaper but also more special with a personalized touch as well as looks inexpensive at the same time.
Monogrammed soap bottle: It is one of the simple and classy DIY gifts as you can even make your own foaming hand soap to put in it.
Beautiful pillows: If you are looking for a great homemade gift idea then here it is!. Make the easy pillow covers with a message written on it. Or you can also grab one of your sweaters and give them a new life with an adorable as well as cozy sweater pillow.
Cup/Mug: Gift the coffee or tea lover a cup cozy to place their beverages warm longer. Take a fabric of your choice and make a cup cozy for your own home or to gift someone who is very close to you.
Framed monogram wall art: One would love to display a framed monogram wall art piece that highlights the beauty of your home. One can also gift these items to your closed ones for their housewarming party or anniversary.
Personalized coupon book: This takes enthusiasm if you are planning to gift someone or make for yourself. The possibilities are really endless when it comes to making DIY homemade gifts. It might take time but looks inexpensive and also makes it memorable for those who receive it.
Smartphone covers: This would act as a token of love as you can customize whatever you like on the covers that will make your loved ones remember how much they mean to you.
Customized vintage t-shirts: Try to get the t-shirt on sale that would save your budget and make whatever vintage design you want on your own. Paint something memorable that people will cherish forever.
Glitter globe: With this unique snow globe ideas, put their favourite photos on display and along with that use a few drops of food colour to turn the water colour as per your idea. Besides that, adding glitter or faux snow would be a bonus for them.
Hoop ornament: Embroidery hoop ornament looks classy and also pocket friendly as one can master their cross stitching kits. For beginners, you must try simple patterns like the christmas tree is the easiest and also quick to master.
If you are on the hunt for some fresh inexpensive homemade gifts, start with these DIY ideas that are quite cheap and attractive at the same time.