Greatest Derbies in the World of Football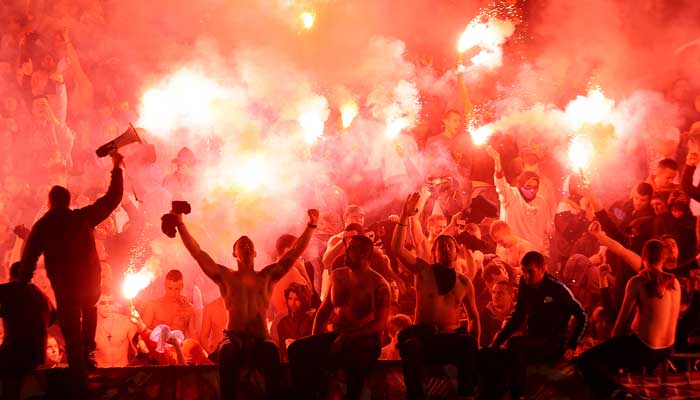 Eric Cantona once said, "On Derby day in Manchester, the city is cut in two. If your team wins, the city belongs to you."
Football is a game that is not just driven by passion, pride or favouritism. Factors like location, political ideology and religious views play an equally important role. Clubs are not just clubs, but they and the players represent the place, its culture and the residing community. Hence, football gave birth to some of the greatest rivalries in the world.
In truest form, derbies define the rivalry of two clubs from the same city. However, the definition has somewhat changed as there are several exceptions. For example, Barcelona and Real Madrid are two rivals belonging from different cities. Yet, the match between them is tagged as a derby; the 'El Classico.' Going forward, let's have a look some of the fiercest derbies in the world of football.
El Classico (La Liga, Spain)
Football Club Barcelona vs. Real Madrid, the match between these two is the best of the lot. More than a century old, the match is watched by millions. Furthermore, both the clubs have had a history of purchasing the best players in the world. The rivalry is further fuelled by the political ideology of Catalan nationalism that is observed in Barcelona as opposed to the Spanish government.
The Old Firm Derby (Scottish Premiership)
Many may not know the teams or the players, but this derby is the most violent derby in the world. From Glasgow, the match is played between Rangers and Celtic. The indifferences in the religious faith of the two sides is the reason behind the violent nature of this derby.
Derby della Madonnina (Seria A, Italy)
Also known as the Milan derby, the match is played between two clubs from the city of Milan i.e. Inter Milan and AC Milan. Also, both the teams share a common stadium known as the San Siro. This derby is known for more of it's on the field fighting rather than the playing of the game. Out of 211 matches, AC Milan has won 73 whereas Inter stands with 76 wins. The rest of 62 ended in draws.
Manchester Derby
The Manchester Derby, played by Manchester United and Manchester City against each other is considered as one of the best rivalries in the world. On the day of the match, not a single soul misses the fierce battle between the two heavyweights.
With an exciting summer transfer season at hand, the upcoming derbies are expected to be full of fireworks.