Groove To These Iconic Love Tracks On V-Day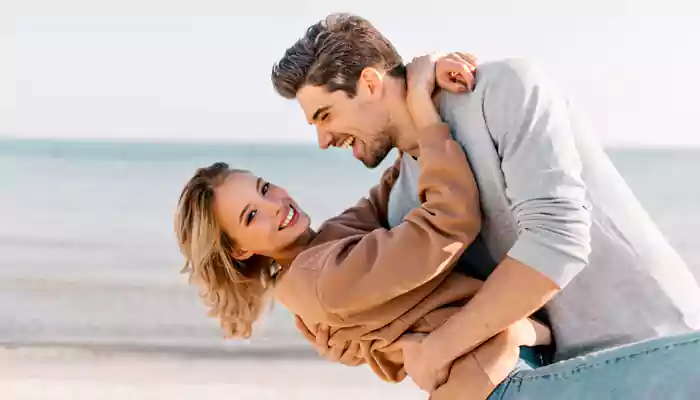 What is Valentine's day without a memorable dance with your partner! Here are some all-time favorite tracks to groove to.
The whole point of Valentine's Day is to demonstrate affection for one's loved ones. Everyone deserves to be loved around the holidays, whether by a crush, a partner, friends, or family. These tunes, ranging from tender ballads to upbeat dance hits, are guaranteed to put you in a good mood. Listen to the finest Valentine's Day love songs below.
The "Golden Hour" by JVKE
Song lyrics like I was all alone with the love of my life. It seems like glitter sticks to her skin. My shining star amid the darkness. No lamp is necessary to see your beauty to me. This song is perfect for declaring your love to someone special, with its magnificent string symphony and heartfelt lyrics.
Suki Waterhouse's "Valentine"
Perhaps the most heartfelt statement ever written: "All I want to ask is, somewhere down the road, won't you, won't you, won't you be my valentine?" You might use this sweet tune to officially ask someone to be your Valentine.
"Here With Me" by d4vd
"I don't care how long it takes" is the most romantic line in any song. When I'm around you, I can't help but be happy. This adorable tune by D4vd stirs up a wide range of emotions in us.
Rihanna's "Lift Me Up"
Keeping me in the safety of your love is the most heartfelt line in any song. Please make sure I'm secure and safe before you go. In this song, RiRi eloquently conveys the comfort of being with a loved one.
Harry Styles's "Late Night Talking"
If you're feelin' low, all I want to do is make you happier, sweetheart. I wish I could be there. What I really want is to cheer you up. This is the perfect song to play for your Valentine if they are avid Harry Potter fan like us.
"Until I found You" By Stephen Sanchez
I swore I wouldn't love again till the day I met her. I swore to myself that I wouldn't let myself get knocked down again until it was into you. To this tune, you may leisurely dance with your significant other in the comfort of your own home.
Kacey Musgraves's "Golden Hour"
A song's most romantic line may be, That this very moment, spent with you, is my zenith. It's the same shade as my sky. You have ignited a fire in me. And I know that everything will turn out OK. Each of Kacey's songs expresses feelings that we harbor but are too shy to share with our secret admirers.
"Can't Help Falling in Love," by Haley Reinhart
Song with the most heartfelt line: "Take my hand. Take my whole life too, for I can't help falling in love with you." Several of us cried throughout Crazy Rich Asians, and we anticipate more sobs when we play Haley's wonderful interpretation of the Elvis Presley standard for our significant others.
Christina Perri, "A Thousand Years"
I've loved you for a thousand years" is the most heartfelt line ever written. I love you a thousand times over and over again. Though it was written for Edward and Bella, we don't sure Christina Perri would object if we utilize it for our own Valentine's Day celebrations.