Happy SUNday: 5 reasons why sunglasses are more than a fashion accessory.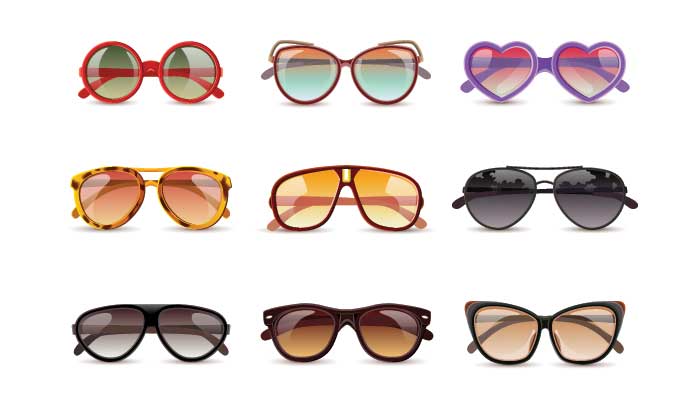 Sunglasses have always been regarded as a fashion accessory, but it has other health benefits as well. Read on to find out more.
Everyone loves sunglasses. There is nothing more appealing than a trendy outfit matched with a pair of fashionable sunglasses. But what most people don't know is that sunglasses provide eye protection from dangerous UV rays that can be harmful to your optical health. We will give you five reasons why you should wear that stylish sunglass often.
It is vital for Eye health
Your eyes are windows to the world; therefore, we should protect it from the sun's harmful UV radiations. These UV rays are the reason for many of the eye ailments such as glaucoma, cataract, pterygium and photokeratitis. So, it is crucial to choose sunglasses with good UV protection and keep them on while going out in the sun.
It prevents wrinkles
The first sign of ageing appears around eyes, so it is imperative that we take very good care of the skin around the eyes. As we got out in the sun without a pair of right shades, we strain and squint our eyes very often, which leads to wrinkles and crow's feet. Unfortunately, this can lead to you looking old very early.
It is helpful in preventing Migraines and Headaches
Sun can be hard on people who suffer from headaches and migraines often. As the sun is known to fatigued eyes, sunglasses come to your rescue. So, now go out for that shopping spree or picnic in the park without any worry.
It prevents your eyes from elements
If you love spending your time outdoors, then you must face this problem of dust, sand, rain, snow getting in your eyes. It irritates the eyes, and you end up rubbing your eyes that leads to red and watery eyes. Well, Sunglasses prevents this efficiently and is very useful if you are into sports.
A must-have for driving
When we are driving out in the sun, we often encounter glares, sudden brightness, reflections that are distracting. Sometimes that can lead to fatal accidents as well. A good and anti-glare pair of sunglasses can remedy that problem. Now you can go on that drive without any second thoughts.
So, now you know how important is that tucked away pair of sunglasses in your drawer. What are you waiting for? Put on those shades and soak up the sun.