Healthy snacking options for kids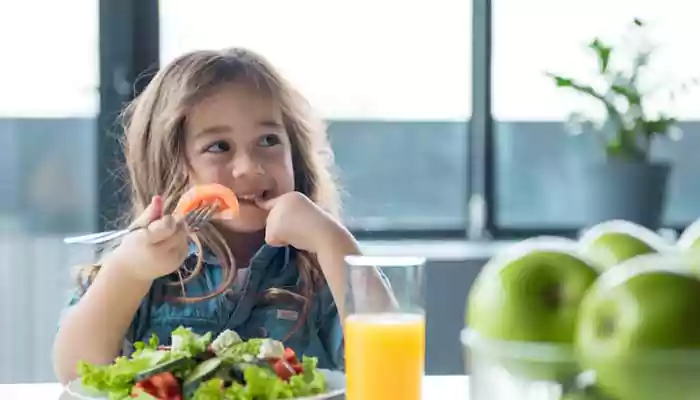 It is time to give their snacking menu a twist
To feed a picky child is the ultimate struggle of a mother's life. And on top of that make sure they are being fed with all the needed nutrients and vitamins for healthy growth. Also, there is no limit to children not eating half of the things available on the planet earth. A mother has to go through many ways of many even the simplest of foods appealing and appetizing. Here are some interesting snack ideas to keep the children glued to the food and feed some health to them.
The chatpata chat
This is a bowl with all the must-eat vegetables and the necessary spices. Assemble peanuts, corn, capsicum, onions, tomatoes, boiled potatoes, cilantro, and the other vegetables the child likes. Finely chop the vegetables and roast the peanuts. In a bowl, add the vegetables, peanuts, corn, the other choice of vegetables, seasoning, lemon juice, and some bread crumbs for some more crunchy texture. Give the contents in the bowl a good toss and serve. The bowl will be whipped clean in no time.
Whole wheat banana pancakes
This is not the usually refined flour-packed pancake but healthy home-cooked. In a bowl mash at least three-four ripe bananas. To the mashed bananas, add three tablespoons of whole wheat flour and two tablespoons of milk. Mix all the ingredients well, forming into a thick yet flowing batter. If needed add more milk and flour to attain consistency. On medium heat place a pan and add butter to it. Now take a big scoop from a ladle and pour it onto the pan. Let it cook on one side and then give it a flip. One can also add chocolate chips and other cut-up fruits too.
A mixed bowl of oats, fruits, and nuts
This is one of the easiest and quickest filling snacks to prepare which kids will love to eat. Soak quick oats in water or milk as per your preference. Since these are quick oats, there is no need to soak them overnight, 30 to 20 minutes is good enough. On the side, dice fruits of choice, like banana, apple, mango, and nuts like almonds, raisins, and walnuts. To the oats, add the fruits, and nuts and give it a good mix. If one wants they can add some vanilla essence or honey for more sweetness.