Heart disease prevention tips for women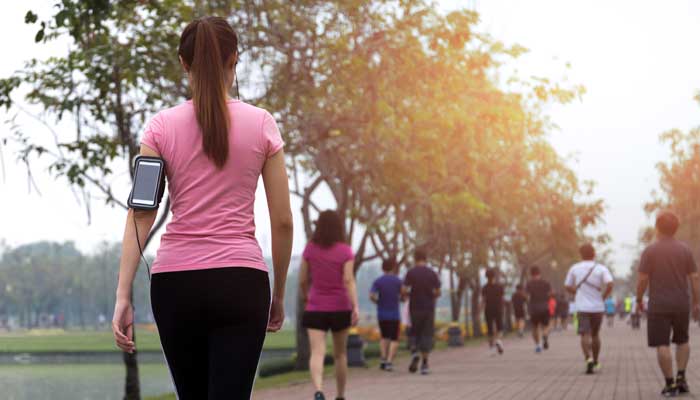 Ways women can protect themselves from heart disease.
Heart disease is a major public health issue across the globe and can affect women just as much as men. However, some women might not be aware of some of the simple preventive measures they can take to reduce their risk of developing the condition. A few lifestyle changes can yield positive results for your overall health. Here are some ways women can protect themselves against heart disease.
1 Exercise
Get moving so you can get enough aerobic activity that can help strengthen your body and improve your health. Aim to get at least 30 minutes of exercise a day. Moderate-intensity aerobic workouts like a good walk can do wonders for your health. You can even break up your physical activity by doing three sets of 10-minute workouts. If you are into something more strenuous, try running for about an hour. Swimming and cycling are some other exercises you can explore to stay fit and healthy.
2 Consume nutritious food
Make the majority of foods you choose to consume is healthy and packed with nutrition. Incorporate heart-healthy foods like beans, leafy green vegetables, berries, walnuts, and whole grains into your diet. Providing your body with proper nutrition can help protect your body from a host of health conditions apart from heart disease. You can also enjoy a cup of green tea as it has been found to protect the health of the heart.
3 Maintain a healthy weight
While it is important to eat right and exercise to lower your risk of heart disease, it is equally important to monitor your weight. Consult with your doctor to know what is a healthy weight for you and start to achieve your weight loss goal slowly.
4 Make time for self-care
Take time out for yourself to rest and rejuvenate your body. A little self-care can go a long way in protecting yourself against heart disease. Ensure you get a good night's sleep regularly. You should rest for at least seven to nine hours every night. You should also find soothing ways to relax. Enjoy a nice hot beverage while listening to soft music or take a hot bath to de-stress on hectic days. A few minutes of meditation can also be a great way to relax. Find things you enjoy doing to keep high-stress levels at bay.