Here's Why Retinol is a Must-Have in Skincare: No More Acne, Uneven Skin Texture, Fine Lines, or Wrinkles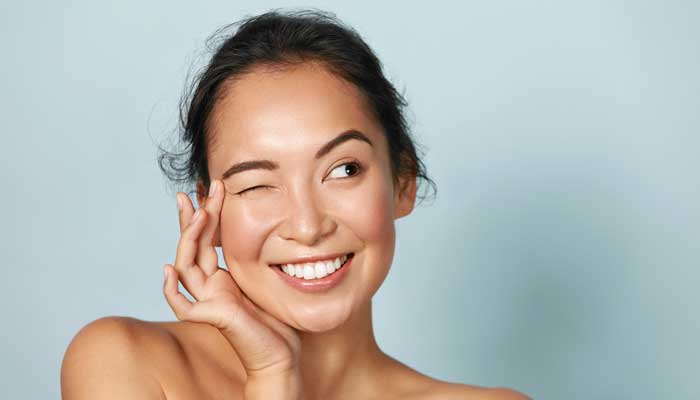 If smooth and even skin without Instagram's Paris filter, not living in fear of wrinkles and fine lines is all that you have ever asked for from skincare gods (because same), then our prayer has been answered. In the beauty world, Retinol is known as the ultimate anti-ageing miracle solution as it gives you plumper, smoother skin almost overnight, and once you incorporate it successfully in your nighttime skincare routine, it is a road to glow town.
What is Retinol?
Retinol is essentially a type of Retinoid which has Vitamin A in it. Retinoids help boost collagen production as well as new skin cell generation.
As a result, Retinol minimizes clogged pores, adult acne, and blackheads, overall improving skin texture, helping the skin to be radiant and glowy.
Why should we use Retinol?
Retinoids are one of those very few ingredients which help an array of skin health issues. Mainly, as it helps increase the cellular turnover rate of keratinocytes i.e. the outer layer of skin, and also exfoliate older keratinocytes, so the skin turns younger and fresh, keeping it unclogged and acne-free. Adding to that, Retinoids aid in boosting collagen and elastin production, which simply means, you get plumper and smooth, even skin free of weird small bumps and textures.
How do we use Retinol?
Now, here comes the slightly trickier part.
As Retinol is a fairly active ingredient and comes in many forms, it is very crucial to understand how to use it. Especially because using Retinol without proper sunscreen protection or in the day time can make the skin flaky, ending up doing more harm than good. Also, it takes a while to adjust with the right percentage of it and build the skin tolerance accordingly.
Here's a short guide on how to add Retinol in the daily skincare regime:
The ideal way to start on Retinol as the dermatologists suggest is by employing the lowest ratio i.e 0.05% and build tolerance over time. But if you have active or stubborn acne, consult a dermatologist to get a prescribed Retinoid which would get rid of the skin textures faster.
As Retinol is an active ingredient, try to only use it in a nighttime skincare routine, preferably right after toning in a serum base, and top it off with a moisturizer of your choice.
While using Retinol, sunscreen for the daytime is a must, and it can't be stressed enough. As the active ingredients make the skin barrier quite thin, paying extra attention to it while being out in the sun is the best way to protect it from any kind of damage.
Vitamin C and Retinol work as a great combo for a complex and effective skincare routine as Dermas suggest. As Vitamin C protects the skin, use it in daytime skincare while using Retinol for the night.
Dermatologists also suggest easing into the process. So start by applying it once a week or every alternative night and gradually build the regime.
Can everyone use Retinol?
Retinol is best advised for those who are in their 30's or late 20's as the skin starts growing a bit dull and start losing their elasticity slowly.
However, people with extremely sensitive skin may find it irritating the skin, so it is best to start light and check if your skin is reacting harshly to it.
Not gonna lie, Healthy skin is a commitment.
But in this matrix world of skincare, building a complex skincare regime with Retinol and a good moisturizer (preferably something hydrating like Hyaluronic acid-based one) at night and a good, broad-spectrum sunscreen in the day has proven to be such a game-changer, especially if you have ever wished to have that eternally dewy skin, woke up like this radiance.