Highest successful chases at Lord's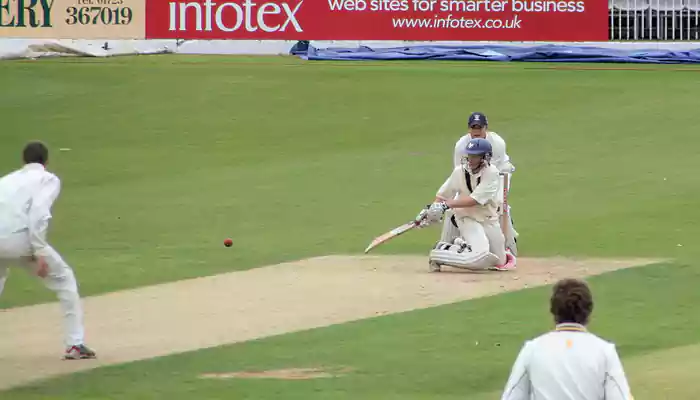 300 has been chased down only once at Lord's in the 4th innings of a test match.
West Indies 344/1
West Indies chased down a target of 342 against England at Lord's in 1984. The teams got the required runs within just 66 overs, going at a sensational run rate of 5.19 to record the highest ever run chase at Lord's.
England 282/3
In May 2004, England chased down 282 against New Zealand at Lord's to record the second highest run chase at the venue. Needing 282, the team overhauled the target in 87 overs, going at an impressive run rate of 3.24 as they maintained the record of never allowing New Zealand to win a test series in England which was finally broken in 2021.
England 279/5
In the first test of the three match series between New Zealand and England in 2022, England registered the third highest successful run chase at Lord's in Test cricket, beating New Zealand by 5 wickets in the first test match to take a lead in the series.
Joe Root was the architect of the victory and had this to say after the match
"For us to start like this under Ben's leadership, with Brendon McCullum in charge as well, it's a really exciting time," Root said after the Lord's test. "The amount of times that he won Test matches for me when I was in charge, it's a great opportunity for me to pay a bit back to him. I'll never be Ben Stokes and I'll never be able to do the things that he's done, but hopefully I can do it my own way.
"It was nice to do it for him today and for the rest of the group. It's a great motivator. I love batting. I want to just keep trying to bat for as long as I can and score as many runs as I can and help us win as many Test matches as I can. It was a great feeling today."
England were under pressure in the final innings, needing 277 runs which is never easy on the last day of a test match. However, Joe Root who was dismissed for just 11 in the first innings, came to his own, remaining unbeaten on 115 off 170 deliveries with 12 boundaries. He batted at a strike rate of 67.65 to take the team to a 5-wicket victory.