Highway of hell: Most challenging F1 courses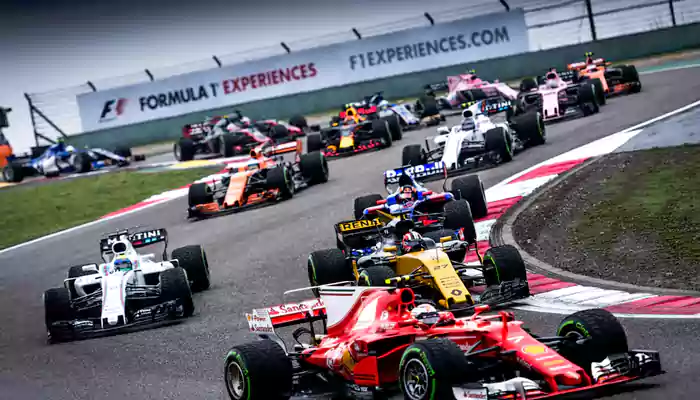 From the mean streets of Monaco to the forests of Spa, each track has its own unique character – something that makes Formula 1 so thrilling. Not all Formula 1 circuits are created equal.
Formula 1 is renowned for its high-speed thrills, but it's equally famous for its challenging tracks that push drivers to the limits of their skill, precision, and bravery. Each track has its own unique set of challenges, and some stand out for their unforgiving nature and complex layouts. Formula 1 drivers are a special breed, pushing themselves and their cars to the extreme on some of the toughest circuits worldwide.
There are circuits where only skill and precision drivers can maneuver through to victory. Here are some of the toughest circuits in the world.
Circuit de Monaco, Monte Carlo
Few places in the world exude the glitz and glamour of Monaco. However, the Circuit de Monaco is anything but a Sunday drive along the Riviera.
What makes Monaco so challenging? It's the epitome of a street circuit, where precision and concentration are paramount. The circuit is a tight and winding maze, with minimal room for error. The streets are narrow, lined with unforgiving barriers that punish even the slightest mistake. In F1 terms, Monaco is the ultimate test of a driver's 'car control,' as they navigate tight hairpin bends and gravity-defying elevation changes.
Suzuka Circuit, Japan
Suzuka Circuit in Japan is a driver favorite, but it's also one of the toughest tracks. Its figure-eight layout combines high-speed corners with tight chicanes, including the famous 130R corner taken at over 190 mph. The Esses, a series of high-speed S-shaped turns, demand precise car control and quick reactions. Suzuka is known for its unique and challenging layout.
Silverstone Circuit, U.K
What sets it apart? It's a high-speed rollercoaster, featuring fast straights and legendary corners like Copse, Maggots, Becketts, and Stowe. The magic of Silverstone lies in its technicality – drivers must balance raw speed with pinpoint accuracy, especially in the complex sequence of corners through the Maggots-Becketts-Chapel complex. Also, the unpredictability of British weather throws an additional challenge at the drivers.
Spa-Francorchamps, Belgium
Spa-Francorchamps is not only the most beautiful circuits in F1, but also one of the most challenging. What makes Spa so special, apart from being nestled in the woods? It's the majestic Eau Rouge, an iconic uphill corner that drivers approach flat out. In F1 terminology, Eau Rouge is an Epic Corner and mastering it requires tremendous courage and skill.
Baku City Circuit, Azerbaijan
The Baku City Circuit is a relatively new addition to the F1 calendar but has quickly become a fan favorite. Baku's circuit combines tight sections with high-speed straights, requiring drivers to oscillate between precision and flat-out speed. The circuit's walls, often in close proximity, demand the utmost precision as drivers thread their way through narrow streets at breakneck speed. Baku is where the unpredictable reigns supreme.
Autodromo Nazionale Monza, Italy
The Autodromo Nazionale di Monza is one of the oldest and fastest tracks in Formula 1. It's known for its long straights, fast corners, and heavy braking zones. The Curva Grande, a high-speed right-hander, demands drivers take it flat-out while managing high G-forces. The high-speed banking in the Parabolica corner also requires precision to navigate.
Marina Bay Street Circuit, Singapore
The Marina Bay Street Circuit in Singapore is a unique addition to the Formula 1 calendar. It combines tight corners with high-speed straights, but the real challenge comes from the fact that it's a night race. Racing under the city's bright lights adds an extra layer of complexity for the drivers.
Circuit Gilles Villeneuve, Canada
The Circuit Gilles Villeneuve in Canada is infamous for the Wall of Champions, a section where many world champions have met their match over the years. High-speed straights, tight chicanes, and hairpin corners make it a challenging circuit. Drivers must brake hard while dealing with low grip levels, emphasizing the need for precise braking points and corner apexes.