Hitman Sharma: Mantra that made Rohit click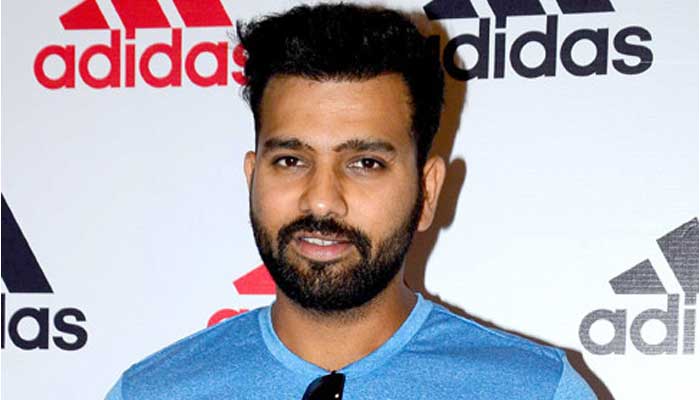 Rohit Sharma throwing away his wicket after getting set had become a common sight, before the opener found his template.
When Rohit Sharma brought up his 3rd ODI double hundred - all other batsmen in the world had a total of four ODI double tons at that point - against Sri Lanka at Mohali in December 2017, he had followed a set pattern.
Sharma started off slowly, assessing the conditions and brought up his half-century off around 70 balls. He then went at a decent pace, neither too quick nor too slow, and reached his hundred close to the 40th over.
Knowing that he could only get out if he played a rash shot rather than the bowlers getting him out, Sharma went all out in the last 10 overs and finished the innings with an unbeaten 208 off 153 deliveries at a strike rate of 135.94, in a knock that included 13 fours and 12 sixes.
Sharma decoded his double century in the post-match presentation:
"That is my style of play," Rohit revealed. "You are set and seeing the ball nice and hard and you have understood what the bowlers are trying to do by then, and it's all about trying to play with the field once you get past 100. It's all about you not making a mistake and getting out. I am not saying it's impossible or difficult, but it's very unlikely the bowlers are going to get you out once you have scored a hundred. So it was all about me not making a mistake and batting as long as possible. That's what I did."
His mode of operation was contrary to what he used to do in his early days in international cricket. In his first 20 ODI innings, he got dismissed in the 20s five times. Getting to 20 while opening the batting in ODIs generally means that you have consumed around 40 or more deliveries and should be seeing the ball decently by that point. In all five of these occasions, it was Sharma who threw away his wicket rather than him getting out off a peach.
As the Indian opener played more and more cricket and got aware of his game, he worked on this part of his batting style, and the results are for everyone to see.
Among the most prolific run-scorers in ODI cricket now, Sharma is inching towards the 10000-run mark, with over 9000 runs at an average of close to 50 and a strike rate of 88.92. The Mumbai batsman is certainly on his way to becoming a white-ball legend, if he hasn't become one already.