How Brendon McCullum blazed a trail in IPL opener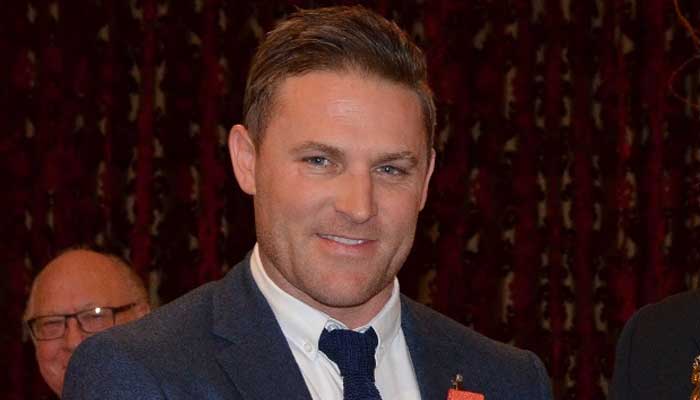 The two things that transformed cricket forever in the modern age was India winning the inaugural edition of the ICC T20 World Cup and Brendon McCullum blasting his way to an unbeaten 158 off just 73 deliveries in the first-ever IPL match.
After India beat arch-rivals Pakistan in the final of the inaugural edition of the ICC T20 World Cup, the businessman in former Rajasthan Cricket Association President Lalit Modi was at work. With the rebel Indian Cricket League not soaring the anticipated heights, in the absence of support from cricket's administrative bodies across the world, and the demand still there, the stage was set for the IPL.
However, with millions pumped into the IPL, the stakes were as high as they could be when Kolkata Knight Riders and Royal Challengers Bangalore faced each other in the IPL opener.
One of the eight franchises, KKR had roped in arguably the most hard-hitting international batsman in Brendon McCullum. Nervous as he was, McCullum had all the components needed to set the perfect tone for the IPL. The Kiwi went on to smack an unbeaten 158 off just 73 balls.
McCullum first had a 61-run partnership for the opening wicket in just 5.2 overs with skipper Sourav Ganguly, and went completely out of control when Ricky Ponting joined him at the crease. Baz put up a 51-run partnership from 6.5 overs with Punter.
McCullum then accelerated to top gear, smashing all RCB bowlers out of the mark. Whatever he hit, went only one way - into the stands. Every swing of his willow was greeted with loud applause and cheers from the ecstatic crowd.
"You talk about sliding doors, and moments in your careers and in lives," McCullum was quoted by kkr.in on the anniversary of his iconic innings that kicked off the IPL. "That night, my life changed completely in the space of those three hours or actually, even an hour and a half."
In the last three overs, KKR plundered 50 runs, with McCullum scoring 45 of those. In total, McCullum smashed 13 sixes and 10 fours in his 73-ball 158* blitz, taking the KKR total to 222/3 from 20 overs and set the tone for the coming matches, and editions.
It was clear that the IPL will be a massive hit. The concoction of cricket and glamour continues to enthral audiences all across the globe. Guess what, McCullum is still very much part of the extravaganza, as the head coach of his first IPL franchise, Kolkata Knight Riders.