How Ganguly came to know of Tendulkar's sleepwalking habit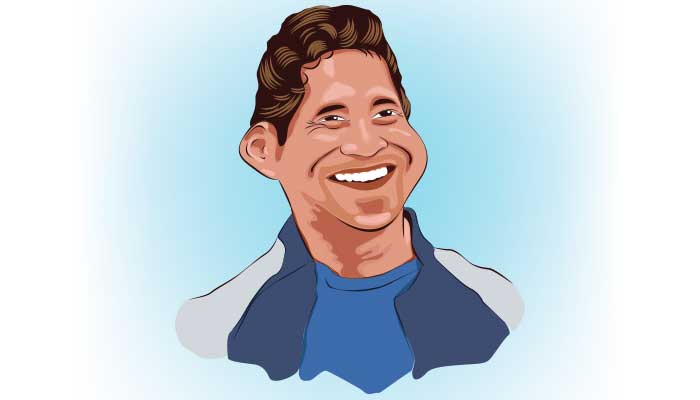 Sachin Tendulkar and Sourav Ganguly, one India's best batsman, the other, India's best captain, did not cross paths for the first time in the India Blues. They had been playing with or against each other in age group, state and zonal cricket as well.
The two were not only the batting stars for the team but a dream opening combination as well. Sachin Tendulkar and SouravGanguly put together 176 partnerships in ODIs, amassing 8,227 runs at an average of 47.55. No other pair has crossed even 6,000 runs together in ODI cricket.
When opening the batting, they were almost unstoppable. The duo opened together 136 times, and scored a mountain of 6,609 runs at an average touching 50.
Not only in the middle, the two went through various other experiences off the field as well. In a time when hotel rooms were shared by players, especially on tour, Tendulkar and Ganguly were once sharing a hotel room in England.
Speaking to Gaurav Kapur in Breakfast with Champions, the former Indian skipper revealed some interesting incidents related to Tendulkar, including his habit of his sleepwalking.
"We were roommates in England," Ganguly narrates. "So, one day I saw he was walking in the room. I said to myself, he must have gone to the bathroom and I slept facing the other side. I didn't ask him anything the next day.
"Second day, I again saw him walking in the room. So I woke up and sat thinking, what does he do at 1:30 in the night. He takes a round in the room and then sits on the chair, comes and then sleeps next to me. So the next day I told him, 'you're scaring me, what do you do at night?' He said 'No, I walk while sleeping'...He had this habit of sleepwalking."
In the same show, Dada also disclosed his first meeting with Tendulkar. The first time Ganguly saw the Master Blaster, he had long hair. Hailing from Bombay (now Mumbai), the power house of Indian cricket at that point, Tendulkar had made a name at a very young age.
Ganguly recalls that Tendulkar loved to bat even then and it was hard to get him out of the nets. The coach, Vasu sir, had to pull him out of the nets, telling him that the camp is for others too.
The two greats continue to drop golden nuggets when they meet during events, even now.