How is Social media killing creativity?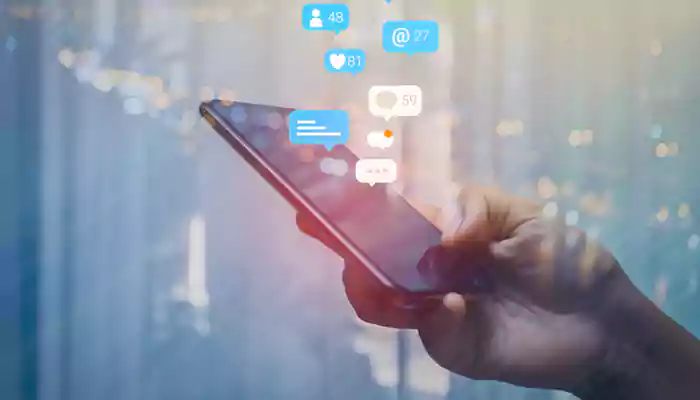 Is social media actually reducing the scope of exploring creativity? People made a point that social media destroys creativity as it encourages each other to copy each other's ideas rather than making your own.
Instagram became source of inspiration: Pinterest and Facebook has become ultimate source of inspiration where people upload as well as search favourite contents of their interest. Marketers and designers post designs which inspire people and the world is getting inspired with these people. Creativity is all about generating your own ideas and most importantly being original. Therefore, creativity does not come with scrolling instagram rather through being original. From this we can identify that people are simply copying other's ideas and using them into our products and that's not how creativity should be maintained.
Faking creativity: Transforming other's ideas into something productive without any effort or own creativity proves complete injustice. This is making our society dangerous and full of duplicates. Starting from Universities to offices to restaurants, people hang on their phones. Productivity and creativity both got lost due to overuse of social media.
Communication gap: The art of creativity and communication has almost died due to overuse of social media. Has anyone realized that people are feeling awkward in face-to-face conversation.
Real sense of discussion got lost: Even though we all know that social media has enhanced the chances of communication today but somewhere in the corner ot has reduced the face-to-face meets results in losing real sense of real life. It has been figured out through various research that the more time you spend on social media, the more is the tendency to lose a chunk of creativity.
Kids are losing a huge chunk of creativity: Now, if we talk about kids Tiktok has become a new platform to explore their talent but are they doing good? A girl who is not capable of holding a pencil well is now getting famous on TikTok. Teens are especially getting involved in this nowadays as the number of followers and likes has become more important to them rather than studies or any extra-curricular activities.
Intellectual discussion got removed: Nowadays, if someone meets us face-to-face starts talking about social media life reels and different influencers as a major part of discussion.
The idea of using social media as a source of inspiration is quite duplicate as it is killing creativity and also a meaningful conversation.