How Jasprit Bumrah mastered the art of bowling yorkers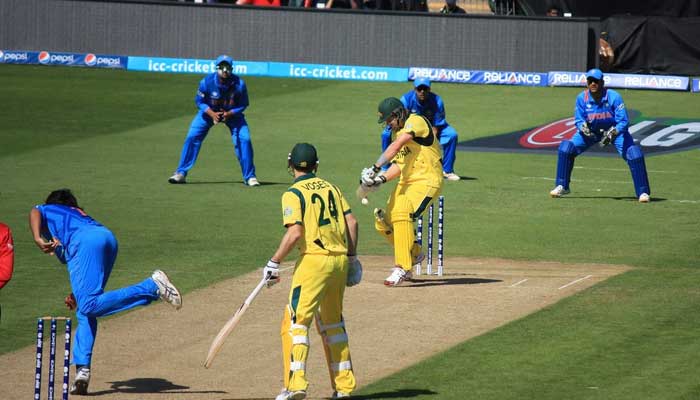 You think of an Indian bowler nailing yorkers in the death overs, and Jasprit Bumrah is the first name that comes to mind. But, how did the pacer perfect the art?
There are three major things which contributed to Bumrah mastering the yorker, apart from hours and hours in practice and a steely resolve. He played a whole lot of tennis-ball cricket during childhood, and honed the delivery in backyard matches. Watching live cricket and learning from the best also had an impact on his bowling. When young Bumrah met Lasith Malinga, playing for the same team in the IPL, the Indian picked up a couple of things from him as well.
Bumrah's pin-point accurate yorkers came from tennis-ball cricket, where it is the tried and tested method to get wickets. You pitch it anywhere else and the tennis ball loses considerable pace before reaching the batsman.
As a teenager, Bumrah played for fun, like most kids do. But when he started playing serious cricket, he realised the importance of the delivery honed in backyard cricket, and began to work on it meticulously. It still takes the same amount of hard work though to get it right during a match, with millions watching.
Even to date, Bumrah spends hours trying to get his variation right. The line, the length, the bounce - all three are equally important. One goes off, and boom, the swinging willow does the rest.
While watching TV, and Bumrah watched a load of cricket matches as a kid, according to his mother, he tried to copy bits from every bowler who took a five-wicket haul and replicate their yorkers. The idols included the cream of the crop – Waqar Younis, Wasim Akram, Allan Donald, Brett Lee and Shoaib Akhtar. The five would make for a heady cocktail, you would think.
The third influence on Bumrah's yorker was that of Lasith Malinga, best in the yorker business, during their time at the Mumbai Indians in the IPL.
"I'll teach you stuff, don't worry, I'm there," Malinga told Bumrah when the pupil met the master for the first time. "I didn't try to teach him too much that was new. I just told him what I know and tried to light a fire in him for the things he already enjoyed doing."
And through these influences, Bumrah learnt to send down toe-crushers which have come to be dreaded by batsmen worldwide.