How MS Dhoni transformed Team India's mindset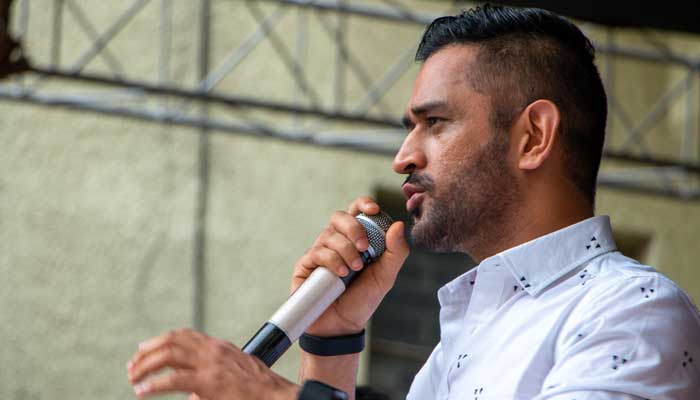 Former captain MS Dhoni did not just contribute to Team India's improvement on the field, but off it as well.
MS Dhoni, who recently left a nation gloomy after announcing his retirement on the Indian Independence Day, isn't just another player who bid adieu to the game. He meant a lot more to India and cricket fans all across the globe.
"Thanks a lot for ur love and support throughout. from 1929hrs consider me as (sic) retired," as Dhoni posted on his Instagram handle, social media was flooded with messages - some taking us down the memory lane, some reiterating that MSD is human too, while others urging him to continue playing the game.
Dhoni led India in 200 ODIs, in which the team won 110 and lost 74. Even if we leave aside the fact that he was skipper over such a long time, which was instrumental to India's success during his career beyond doubt, Dhoni averaged over 50 in ODI cricket and scored more than 10,000 runs from 350 ODI matches at a strike rate of 87.56, including 10 centuries and 73 half-centuries - the numbers alone put him among the best to have ever played the game.
But more than the numbers, he changed the way India play their cricket. Mahi instilled a sense of confidence in Team India, which helped them come good in multi-nation tournaments.
A fine example of his impact on the team came in the 4th match of the CB series on the India tour of Australia in 2008. India had bowled out Australia for just 159, courtesy of a 4-wicket haul from Ishant Sharma and three wickets from S Sreesanth. With just 10 runs needed to win, Dhoni called for a glove change.
The gloves, of course, did not need to be changed, but a message had to be delivered to the dressing room. The boys were told that they must not celebrate vehemently once the win was achieved. He then had a word with non-striker Rohit Sharma, instructing him to shake hands confidently with the Australian team members after the victory, without showing any excitement.
Why did he do that? Well, the non-verbal messing is often as important as the verbal one. Dhoni did not want India's win to seem like an upset. We bowled Australia out for 159 and won the game comfortably, so what? Big deal.
This is just one of several ways in which he transformed the psychology of the Indian cricketers - and replaced it with the winning mentality, hitting home that loss was an aberration, not victory.