How to make sustainable fashion choices without compromising on style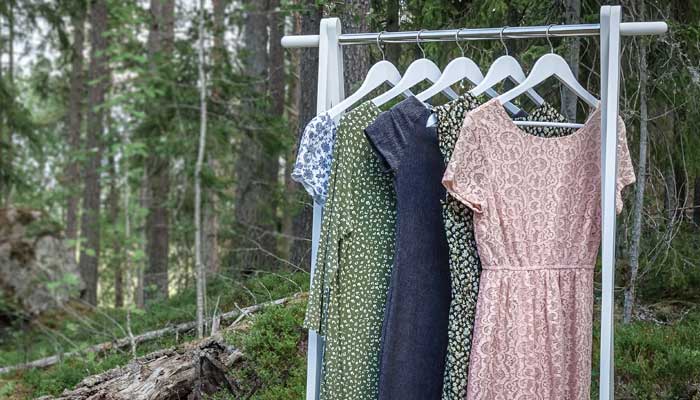 The fashion industry is inching close to sustainability, here's how you can do your bit. 
A change in lifestyle and behaviour towards the mother nature has been long due and with the new era post-pandemic being ushered in, fashionistas are looking forward to making a well informed and environmentally conscious choice when it comes to buying or designing clothes. An increasing number of bloggers are keen on investing in brands that are ethical in their relationship with their resources. Designers are taking a step backwards from trends that change with the season and are building sustainable concepts that can go on for years.
If you are interested in showing some love to the environment and make bold fashion statements, here are few ideas to swear by
Less is more
Starting your sustainable closet is not about getting a new one, its more about reorganizing what you already have. First categorize all that you gave as 'clothes you wear often', 'clothes that are too dear to wear often', 'clothes you brought in a jiffy and don't care about' and 'clothes that need to fit better'. Now donate the third category to the ones for charity and for the take the fourth pile, it is time to visit the tailor.
Choose wisely and make it last
Invest in clothes and accessories that you can mix and match and style with various other garments. This will enhance your fashion experiments and will present a brand new 'OOTD' every day like a short kurta that goes elegantly with denim jeans and even with a 'sharara' and a 'dupatta' for an ethnic day.
Choose brands that embrace environment-friendly themes
If you are choosing a global brand do your research about their resources and utilizing manpower. Find out about the fabric used and the process involved in manufacturing them and the utilizing of the waste. You might need to put in a few more bucks, but that extra will be for a greater cause.
Support local producers
Buy from small shops that employ local artisans who design clothes in handloom. You can also buy directly from the artisans. Look for indigenous fabrics like khadi, tussar, mulberry silk and home-grown brands for your two cents towards their social upliftment.
Rent 'will-wear-once' outfits
If you want to settle for a big fashion brand but only for one gala night, some platforms rent clothes. Collaborative consumption creates a bridge between what one wants and what one can afford. This choice will make you experiment with fashion without making a hefty commitment to it.
A small step towards changing the dynamics of fashion can be of great help for mother nature in the long run!