How women's cricket bounced back after COVID-19 break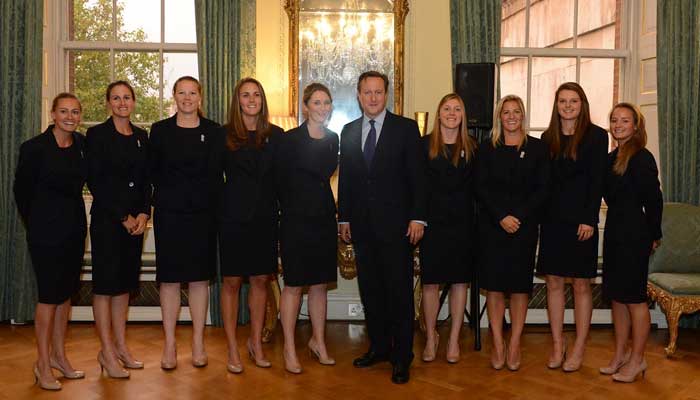 With 86,174 people present at the Melbourne Cricket Ground for the final of the Women's T20 World Cup between Australia and India on March 8, international Women's Day, it became the event to have the highest attendance for a women's sporting event in Australia and among the highest attendances for women's sports across the board.
It is only hindsight that makes you realise how fortunate we were to witness the extravaganza just a week before the sport underwent a forced break and the situation throughout the world became far from normal.
In the wake of the COVID-19 pandemic, the 50-over women's World Cup, scheduled to be held in New Zealand between February 6 and March 7 this year, was postponed.
In response to that, Heather Knight, the skipper of the England women's team and among the leading voices for women's cricket globally, made an interesting remark:
"Pretty gutted to be honest. I know tough decisions have to be made right now & it would have taken a lot of work (and $$), but it was feasible in NZ," Knight tweeted. "Hopefully it's not an excuse for boards to put women's cricket on the back burner for the next 12 months with no WC to prepare for."
There's logic behind the theory of women's cricket, junior cricket and domestic cricket being hit worse by the pandemic than top-flight men's cricket, because a cash crunch will strike the margins the hardest. Thankfully though, the administrators have made sincere attempts for the return of women's cricket and domestic cricket as well.
Following an attempt to hold a tri-series between England, India and South Africa in June by the England Cricket Board which did not bear fruit, West Indies Women came to the English shores for a five-match T20I series from September 21 to September 30, played in a biosecure bubble.
Almost parallely, women's cricket in the trans-tasman also kicked off with a three-match T20I series between Australia and New Zealand, ahead of a three-match ODI rubber between the two sides.
With the Women's Big Bash league, the premier T20 domestic women's competition across the world, set to go on from October 25 to November 29, women's cricket is gradually attaining some sort of normalcy.
Women's T20 cricket officially returned after the COVID-19 break with a series between Germany and Austria in August, but the clash between England and Windies marked the return of women's international cricket as far as top competing nations are concerned.