How Wonder Woman 3 starring Gal Gadot caused a significant continuity issue in DC?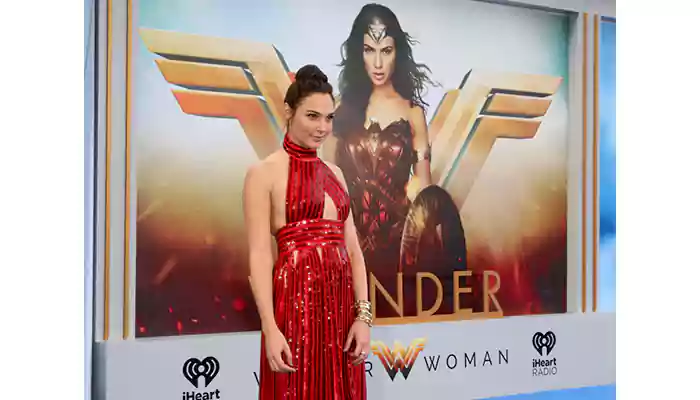 Lead: Why is Wonder Woman 3 the subject of all speculations?
After Henry Cavill and Ben Affleck leave the DC universe, Gal Gadot's Wonder Woman 3 could cause a significant continuity issue. Here is what might occur.
The adored actress Gal Gadot, who has been enthralling audiences as Wonder Woman, recently revealed that Wonder Woman 3 is being worked on as one of DC's forthcoming projects.
Gadot discussed her admiration for the well-known character in an interview with Comicbook.com, where she also confirmed that she will be playing the lead role in the eagerly awaited film. She also started working with writers Peter Safran and James Gunn to create Wonder Woman 3.
Gal Gadot's confirmation that Wonder Woman 3 was in production sparked a heated discussion about DC's forthcoming projects. Gal Gadot announced that she would be playing Wonder Woman in an interview with Comicbook.com. The actress responded to a question regarding the sequel, "I enjoy playing Wonder Woman. It holds a very special place in my heart. We're going to work together to build a 'Wonder Woman 3', according to what James and Peter told me," she continued. Here is all that is currently known about the project.
Changes to Iconic Characters
Fans have expressed concern over DC's decision to replace enduring icons like Batman, Superman, and Black Adam with fresh film lineups. James Gunn and Peter Safran's directing is intended to bring a fresh perspective to the studio, but the modifications could lead to discrepancies with other movies, such as Justice League, in which Wonder Woman co-starred with the original cast.  Fans who have been invested in the interlinked cosmos are quite concerned about this potential discontinuity.
Concerns about continuity with Wonder Woman 3
The continuity of the DC world is the major worry of fans, aside from Henry Cavill's diminished spotlight in the upcoming Superman film. The upcoming Wonder Woman 3 film, directed by James Gunn and Peter Safran, will not fit into the existing timeframe and could result in continuity issues for the entire series. The present cast and lineup have already undergone a substantial change as a result of the new leadership.
In place of Ben Affleck's Batman, Henry Cavill's Superman, and Dwayne "The Rock" Johnson's Black Adam, DC is releasing a new slate of films, including Blue Beetle and Amanda Waller starring Viola Davis. Despite the fame and notoriety that these performers enjoy, it appears that the new filmmakers want to start over.
Shazam, Hawkman, Aquaman, the Flash, Supergirl, and Shazam are all working on new projects. The character WW3 who co-starred with Henry Cavill and Ben Affleck in Justice League and the previous projects is no longer the same if the projects are actually shelved. This could then result in a significant continuity mistake.
Is Wonder Woman 3 on the agenda?
The actress said in an interview with ComicBook.com, which was released this week, that she would be working with James Gunn and Peter Safran to create "Wonder Woman 3" for DC Studios before the SAG/AFTRA strike. (Under the Warner Bros. Discovery brand, both CNN and DC Studios are included.)
Possibility of a Wonder Woman 3 release date
Nearly all productions are on hold because of Hollywood's ongoing SAG-AFTRA and WAG strikes. So it is safe to assume that Wonder Woman 3 won't start shooting until 2024. There is still a lot of discussion on DC's future plans even if the company has not yet made an official public announcement regarding the movie. Fans should therefore plan to wait until 2026 to see this project. The release of Aquaman 3 this year is scheduled for 2023.