IPL: Most Valuable Players (MVPs) from 2008 to 2019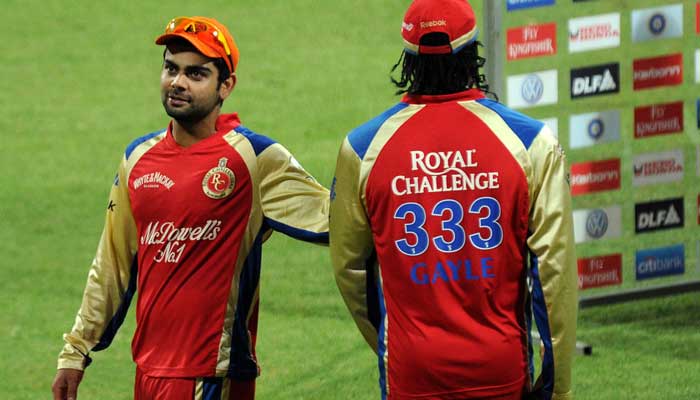 With points given for batting, bowling and fielding, the player with most points in an IPL season wins the Most Valuable Player (MVP) award.
2019 Andre Russell (Kolkata Knight Riders)
Andre Russell was on fire in the last IPL season. He not only smacked 510 runs from 14 IPL games at an average of 56.66 and a strike rate of over 200 but also picked up 11 wickets at an economy of 9.51.
2018 Sunil Narine (Kolkata Knight Riders)
In IPL 2018, another KKR player pocketed the award. The all-rounder not only picked up 17 wickets with the best of 3/18 but also scored a crucial 357 runs while opening the batting for the side.
2017 Ben Stokes (Rising Pune Supergiant)
Ben Stokes finally lived up to his reputation in IPL 2017. Stokes scored 316 runs at 31.60. With ball in hand, he picked 12 wickets at 22 while maintaining a miserly economy rate of 7.18.
2016 Virat Kohli (Royal Challengers Bangalore)
Virat Kohli was at his best in the ninth edition of the tournament. He smoked a record 973 runs - most by any in an IPL season - including four centuries and seven half-centuries.
2015 Andre Russell (Kolkata Knight Riders)
IPL 2019 was not the first time that Russell was Kolkata's most valued knight. In 2015 as well, Russell finished with 326 runs at 192.29 while picking up 14 wickets and claiming 6 catches.
2014 Glenn Maxwell (Kings XI Punjab)
When the IPL partly moved to the UAE, Maxwell showed his true colours in IPL 2014. He smashed 552 runs in the tournament that saw him blast 36 sixes at a strike rate of 187.75.
2013 Shane Watson (Rajasthan Royals)
Watson emerged as the MVP in IPL 2013 with 543 runs.
2012 Sunil Narine (Kolkata Knight Riders)
Sunil Narine showed why he was such a big buy in IPL 5 with 24 wickets at 13.50 with an impressive economy rate of 5.47. The season also included a rare IPL fifer.
2011 Chris Gayle (Royal Challengers Bangalore)
When Chris Gayle donned the new colours of the RCB in IPL 2011, he shone with 608 runs.
2010 Sachin Tendulkar (Mumbai Indians)
The master was at work in IPL 2010. Tendulkar amassed 618 runs at 47.54 with five half-centuries in the season, laced with 86 fours and 3 sixes.
2009 Adam Gilchrist (Deccan Chargers)
Gilchrist smoked 495 runs at a strike rate of 152.3 in IPL 2 to win the MVP award.
2008 Shane Watson (Rajasthan Royals)
All-rounder Shane Watson became the first-ever IPL MVP winner with 472 runs and 17 wickets in the inaugural edition.