Is Superfood a fad or faux?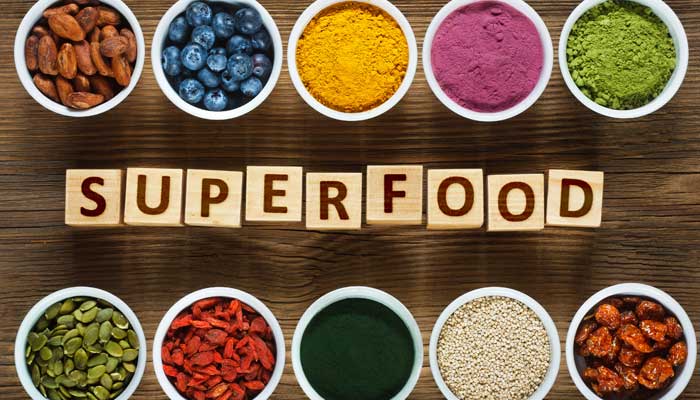 Anything with high nutrition value makes for a superfood, but experts urge to go local.
Like most things with a tag from the west, food with high nutrition value has been termed as Superfood. In a marketing gimmick by the west, it is re-introducing to the world exotic fruits and grains. And like many experts, dietician and nutritionist Aditi Prabhu doesn't agree with the superfood notion. "There will be some food with higher nutrition value, but that doesn't make for a superfood. I believe all foods are superfoods," she asserts.
The notion
According to the Oxford Dictionary, a superfood is a nutrient-rich food beneficial for health and well-being. "For people, superfoods have certain high nutrient, antioxidants and iron levels. It could be seeds or leaves, whichever comes with comparatively higher nutrition values. Also, something that is grown locally and organically is tagged as superfood now," explains Prabhu.
A survey by Harvard shows that about 80% of respondents see food as medicine and eat certain foods to prevent health problems like obesity, diabetes and high cholesterol. That often make plant-based foods like fruits, vegetables, and whole grains - that are generally perceived as health-promoting - top the superfoods list.
The local superfood
As per Prabhu, Moringa is one of the best superfood and the buzz word right now. "These are drumstick leaves that Indians have traditionally been eating but have forgotten over time. South Indian's, even today, relish a lot of moringa dishes and regularly incorporate it in meals. However, it is not available in the city that easily and is a tedious task to cook, so people have dropped it altogether. Instead, they will invest in a moringa tablet," she sighs.
The auspicious Haldi
Another item that tops the list is Turmeric or as we call it, Haldi. "This superfood has been part of the Indian diet since the beginning. There are turmeric leaves that we freshly get throughout the monsoon, fresh turmeric through the winters, and dry turmeric throughout the season. It has curcumin, anti-bodies, anti-inflammatory and is high in antioxidants," lists the nutritionist, adding, "With the west talking about it, we now seen it in a different light."
Keep it seasonal  
Further, the expert urges going seasonal in order to adapt to the trend of superfood. The items may vary region to region but are always rich in nutrients. "Seasonal ingredients like green leafy vegetables from winters. It is locally grown thus adapts according to the climate of the region you are living in," she adds.
One doesn't need to put food in a category to consume. Experts emphasize on seeing through the ingredients and not the dishes. Respect what nature has to offer.