It's all about the basics: Wardrobe essentials for women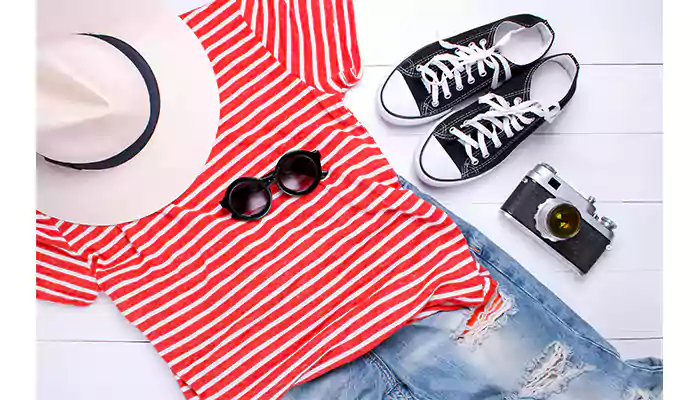 While summer is still in full swing, there is no better time than the present to begin preparing your wardrobe for fall.
The start of a new season is also generally associated with change, whether it's to better personal habits, create and achieve objectives, or even make a sartorial shift - a new concept about how you'd like to dress for the rest of the year. Perhaps you are rethinking your approach to cleaning out your closet of unworn things from the past, style, or trying to update and enhance your collection of wardrobe necessities entirely.
The Denim of Choice
Without a pair of denim, no wardrobe is complete! Whether you buy them new or old, a high-waisted, straight-leg pair in an easy blue hue is the kind of denim you will never get bored of. Another strong contender is the 90s high-waist iteration-dress it up with heels.
The story of the little white dress
Wearing white in summer is a wardrobe must, whether you choose a beautiful pair of jeans or, in this example, an easy, airy dress. A white dress is a summer favorite for any situation, whether dressed up with an elegant espadrille or down with a raffia tote. Choose the simple option from another tomorrow or the romantic option from La Ligne.
Fresh white poplin
A pristine white button-up shirt is one of the many menswear-inspired essentials that make up a good wardrobe foundation, and it's a genuine must-have that's sure to come in useful no matter one's specific style.
The breezy skirt
Making a stylish autumn capsule wardrobe? Billowing breezy skirts are the hero pieces you never knew you needed.
Leggings that look like trousers
A pair of black leggings that aren't for working out are the perfect compromise between gym apparel and professional workwear. Leggings with enhanced elements, such as zips, slits, flares or stirrups, have improved the wearability of stretchy black trousers.
Ribbed tank top
Elevated versions of everyday things like tank tops and T-shirts have the potential to completely revolutionize your wardrobe. These ribbed tanks evoke the simplicity of the 1990s. Layer one under a blazer for additional gloss with no effort.
Denim shirt
This western-inspired piece of clothing has recently become a casual-cool regular in our collections. A denim shirt with a relaxed or roomy fit is ideal for a transitional outfit.
It's all about the essentials, the kind that will let you p[ut together ensembles from start to end without thinking about what to wear for even a second.