James Bond Through the Years: Actors who played 007 to Perfection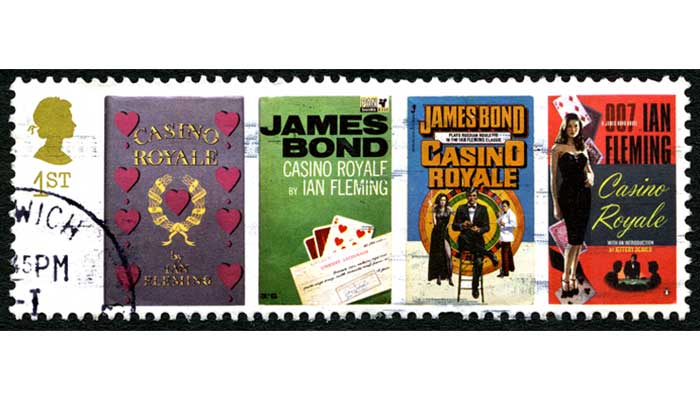 Over the years, agent 007 has been played by some devastatingly attractive men. From Sean Connery to Daniel Craig, here are actors who played the part and aced it.
In 1953, an author named Ian Fleming published a book Casino Royale without having the slightest hint about the cultural impact that his work shall have on the world. The success of the novel and publication of subsequent sequels of the espionage-sque fiction around a suave British naval commander James Bond, Fleming's stories provided enough fodder for enthusiastic movie makers to last for more than fifty years in the form of twenty-six movies till date.
James Bond has a tremendous screen presence. Over the years, he has been associated with everything that is British in a man. His charisma, style, intelligence, power, expensive cars, dressing sense automatically resulted in his popularity amongst the fairer sex.
Sean Connery (1962-67): The man who defined James Bond and his impeccable style through the iconic lines, "Bond, James Bond." Ask anyone from his generation about him, and they shall swear by Connery as Mr Bond. He brought out the true essence of the character and made the audience fall in love with his screen presence as the handsome spy. From 1962-67, as the first face of 007, he debuted as Mr Bond in Dr. No and went to act in five more movies. Fleming was so impressed by Connery's act that he modelled his subsequent novels on James Bond with Sean Connery in his mind. The actor is the only one to reprise his role in 1971 and again in 1983, due to the widespread public demand. He played Bond in seven movies.
David Niven (1967): He played James Bond in Casino Royale and failed to make any mark.
George Lazenby (1969): The Australian model only starred in On Her Majesty's Secret Service.
Roger Moore (1973-1985): James Bond franchise finally saw a stable period with Moore playing James Bond in seven movies like Moonraker, Octopussy, Live and Let Die etc. which fared well at the box office.
Timothy Dalton (1987-89): The image of James Bond was to undergo some change with Dalton playing a no-nonsense James Bond as opposed to Moore's more playful performance. Dalton remained closest to the original role as written by Fleming. However, his contract was not renewed after The Living Daylights and A License to kill. 
Pierce Brosnan (1995-2002): His tenure as Bond reinstated the character with some contemporary overhauling with four Bond movies. Brosnan made 007 a tad more exciting for the audience.
Daniel Craig (2005-till date):
With four releases till now, Craig was dismissed as 'James Blond' when he was roped for the character. However, he has blended the gravitas and playfulness of previous actors and brought a stylish avatar of present-day James Bond.