Keeping 'em on a tight leash: 5 most economical bowlers in IPL history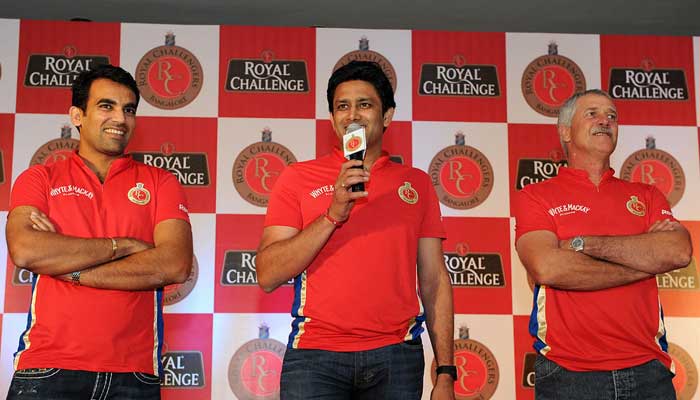 While wickets are the lifeblood for the bowlers in test cricket and even in one-day cricket to some extent, keeping the runs dry is as good as picking up wickets in T20s.
Here's a list of five of the most economical bowlers in the first 12 seasons of the IPL:
Rashid Khan It is not a surprise that Rashid Khan is leading the list of the most economical IPL bowlers. During his first couple of seasons in the IPL, batsmen tried to go after him but when he established his dominance in the league, the respect shown by the batsmen off his bowling grew.
Nowadays, batsmen look to just play out Rashid Khan, even if they are able to get six or seven runs of his over without taking any big risk. This is the reason why in the 46 IPL matches that Rashid Khan has played, he has maintained an economy of 6.55 RPO, which is terrific.
Anil Kumble Another leg spinner, quite in the mould of Rashid Khan, Anil Kumble is at the second place in the list of most economical bowlers in IPL history. Better put, Rashid is in the mould of Kumble as the Indian leggie was one of Rashid's idols while growing up. Kumble played 42 IPL matches in which he gave away runs at 6.57 RPO.
Glenn McGrath If you expect one bowler of the yesteryear to be a part of this list, it is Glenn McGrath. Due to his immaculate line and lengths, the Aussie hardly gave anything to the batters to work with. Alongside Shaun Pollock, he was the most consistent pacer at the turn of the century. Although McGrath played just 14 IPL games, he showed his mettle, picking up 12 wickets while giving away runs at just 6.61 RPO.
Sunil Narine Despite his overhauled action, West Indian mystery bowler Sunil Narine remains a threat for the opposition in the IPL. Narine has played in 110 IPL games, coming to the fore as a mainstay for the Kolkata Knight Riders franchise. Although his effectiveness is on the decline, he is still a force to be reckoned with and concedes runs at 6.67 RPO.
Muttiah Muralitharan The current coach of Sunrisers Hyderabad, Muttiah Muralitharan is another spinner among the top five most economical bowlers in IPL history. In fact, he is the fourth spinner among the top five. The Sri Lankan has featured in 66 IPL games. His extraordinary action has to be credited for his economy of 6.67 RPO.