Kobe Bryant was closer to Michael Jordan than any NBA player: Here are 5 facts to prove it!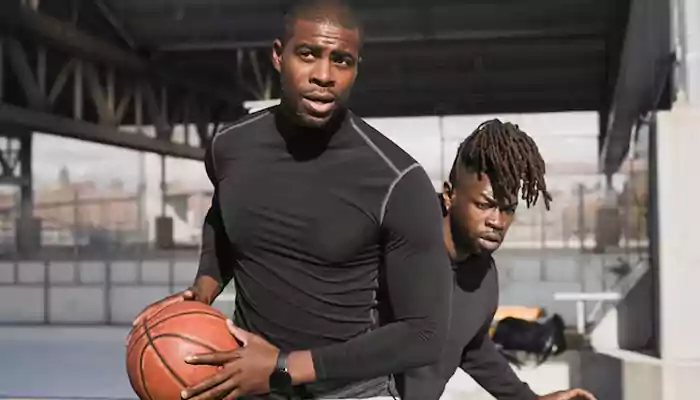 The number 24 is synonymous with greatness, as is the number 23, both of which have more in common than you think!
Kobe Bryant was among the first players, including Kevin Garnett, to join the NBA straight out of high school. Unlike his mentor and idol, Michael Jordan, who had to play college basketball for four years. However, things were not always uphill for Bryant. His unwavering passion for the game of basketball and unparalleled work ethic would land him a spot among the all-time greats of the sport. Kobe modelled his game after Jordan, copying his every move down to his signature jump shot. Practising hours in the gym relentlessly, his intense workout sessions post-games had become lore during his lengthy career. There are several instances in which Kobe showed the world he was closer to Jordan than any other player. Read till the end to find out why Kobe is the frontier. Michael Jordan.
When the 'Black Mamba' showed Jordan what he was really made of
Michael Jordan delivered the 'fateful words' to Black Mamba in the second installment of his career while playing for the Washington Wizards. Which, however, came back to haunt him subsequently! In a game against Kobe's LA Lakers, the Jordan-led Wizards won by a single point. At the end of the game, Michael walked up to the Black Mamba and said that he could wear Jordan shoes all he wanted, but never measure up to him as a player. The Black Mamba was wearing a pair of Jordan's sneakers the 8's, in the game. After the matchup, Kobe didn't speak to his teammates for an entire week, preparing himself for the next faceoff. When it finally happened, Bryant scored a whopping 55 points, and the Lakers defeated the Wizards by a landslide!
5-time NBA Champion
Early in his career, Kobe was panned by many critics as an overhyped player. The common argument was that his championship wins were because of Shaquille O'Neal. After O'Neal left the Lakers, Kobe, with the help of Spanish player Pau Gasol, took the Lakers to glory once again. They were back-to-back champions, and the Mamba won the final MVP both times. During this period, he was also awarded his only regular-season MVP award. The last two championships enabled Kobe to silence the naysayers once and for all!
Dropping 60 points in his last game
The gospel of Kobe Bryant spreads way beyond his championship victories; in the last game of his career at the age of 37, he dropped 60 points and brought the entire crowd to their feet. Showing that his only true comparison is the GOAT Michael Jordan himself.