Lyon's Lionesses: Dominating Since 2010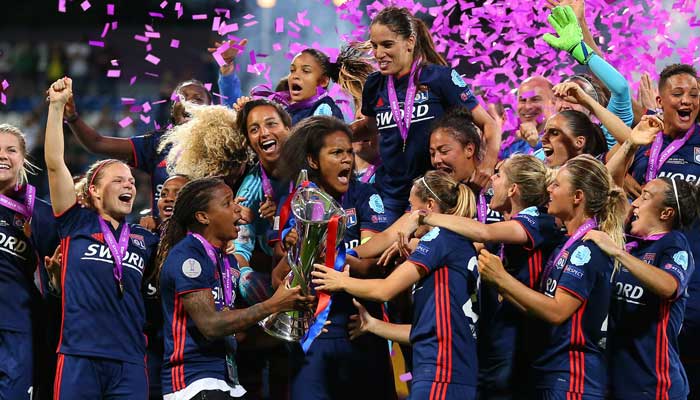 The women's football is all about dominance, and it is never-ending. Enter the dressing room of Lyon's women team, and it's no lesser than a lioness's den.
You thought Real Madrid winning the Champions League thrice in a row is a big achievement? Think again! This team from Lyon did it five times in a row. And the league? Well, they won it 14 times in a row. Allow us the liberty to introduce you to the champions of women football- Olympic Lyon.
Since 2010, the team from Lyon (France) has won everything that is there to win in the world of football. Be it the domestic cup or the European competition, going up against them has been a nightmare for the opponents. 15 players from the team featured in the 2019 Fifa Women's World Cup, which speaks about the quality in the team.
Star-filled team
The team from Lyon has been able to create a team full of superstars. It's pretty much like Messi and Ronaldo playing in the same team. Over the years, Lyon has paid high salaries to the best players in the world such as Hope Solo, Alex Morgan and Megan Rapinoe.
Another important factor is the opportunity provided to the team. The management has always believed in equality between the men and the women team. Thus, players from both genders receive the same facilities, and even train together till a certain age.
Treatment of the players
Take care of your employees, and they will give their best for you is the philosophy Lyon follows strictly. From chartered planes to luxurious houses, the players of Lyon get everything they wish for. Be it a rookie or a senior member, the management believes in making everyone happy and satisfied.
Almost all the players in Lyon draw a six-figure salary with Wendie Renard, Amandine Henry and Ada Hegerberg receiving the highest cheques. They are not just the highest-paid footballers in the team but also in the world.
Tactics
Lyon's women team strongly believes in defensive philosophy, and thus, they often use the 4-2-3-1 formation. In fact, they have used this format in 77 per cent of the matches. Another tactic followed by the team is the playing of possession-based football. It has been noticed in the past that the team tries to keep the ball to themselves for longer durations. Due to this reason, the opposition rarely reaches near their goalpost. Further, the use of rotational structure and pressing playing style makes it hard for the opponent to go behind Lyon's defence. Even when they do, they end up with an offside trap.
7 Coupe de France, 6 Champions League titles and 14 League Titles; The record reflects the team's domination since 2010.