Marriage between Bollywood and Cricket: Famous couples of the fusion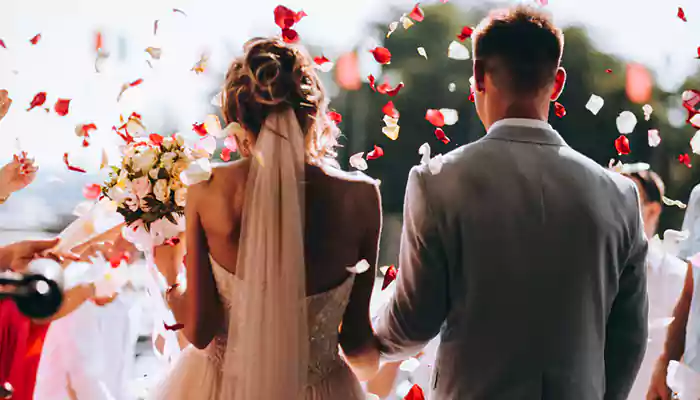 In the world where cricket and Bollywood intersect, these famous couples, from 'Virushka' to the timeless Pataudi-Tagore union, prove that love knows no bounds and captivates hearts both on and off the pitch.
In the world of entertainment, Bollywood and Cricket stand as the twin titans, capable of gripping audiences' attention like no other. These two domains don't just captivate us the audience, on screen or on the field, but they also intertwine with the lives of the stars. It's like a magical fusion where cricketers and Bollywood actresses find their hearts beating in rhythm. It's a delightful dance between the pitch and the red carpet, where love and fame combine. In this enchanting blend of sports and glamour, these unions create headlines that excite fans and media alike. Let's explore some famous Bollywood and Cricket-fusion couples.
Anushka Sharma and Virat Kohli
This high-profile couple boasts an enormous fan base, having tied the knot in 2017 and now embracing parenthood with the arrival of their daughter. 'Virushka' has been a prominent topic of conversation for several years, ever since these lovebirds first crossed paths during a 2014 advertisement shoot. Their union has, without a doubt, become the most captivating and widely-discussed fusion of cricket and Bollywood in recent memory.
Athiya Shetty and KL Rahul
Adding to the list of this enthralling fusion, Athiya and KL have become the latest additions. They officially sealed their love story in 2023, after dating for approximately four years. The first spark between them ignited in February 2019 when they were introduced by a mutual friend. After a few meetings in the bustling heart of Mumbai, they decided to take their affection public and declared their relationship official in the winter of December 2020.
Sharmila Tagore and Mansoor Ali Khan Pataudi
The Pataudi family has always been a captivating subject of discussion, with Tiger Pataudi standing out as one of the youngest individuals to assume the role of captain for India in Test cricket. It all began in 1965 when Pataudi crossed paths with the renowned actor Sharmila Tagore during a lively after-party in Delhi. In 1968, the two tied the knot, and their union endured until Tiger's passing in 2011. Together, they raised three children - Saif Ali Khan, Saba Ali Khan, and Soha Ali Khan. The merging of the Pataudi and Tagore clans faced opposition from many due to religious disparities, but their love story ultimately proved to be a triumphant.
Geeta Basra and Harbhajan Singh
Harbhajan Singh made his debut in cricket in 1999 and has etched his name into India's rich cricket history. Singh was also the part of the winning World Cup team of 2011. His personal life took an interesting turn when he fell head over heels for Bollywood actress Geeta Basra, known for her roles in films such as 'The Train' and 'Dil Diya Hai'. In 2015, Harbhajan Singh and Geeta Basra sealed their love with a marriage vow, and they now cherish the roles of parents to both a son and a daughter.
Sagarika Ghatge and Zaheer Khan
Khan, a famous Indian cricketer, showed his skills in all cricket formats from 2000 to 2014. He was known for his left-arm fast-medium bowling and ranked second among Indian Test pace bowlers, just behind Kapil Dev. In 2011, he played a crucial role in India's World Cup victory. Zaheer Khan had a romance with actress Isha Sharvani. However, it was 'Chak de India' sensation Sagarika Ghatge who eventually captured his heart, and in 2017, they embarked on a lifelong journey together by getting married.
As we've explored these famous couples, we witness the magic of two worlds colliding, igniting sparks of affection. These relationships, be they the much-beloved 'Virushka,' the newlyweds Athiya and KL, the timeless Pataudi-Tagore union, the Geeta-Harbhajan connection, or the Zaheer-Sagarika romance, remind us that love knows no bounds.