Most Expensive Paintings In The World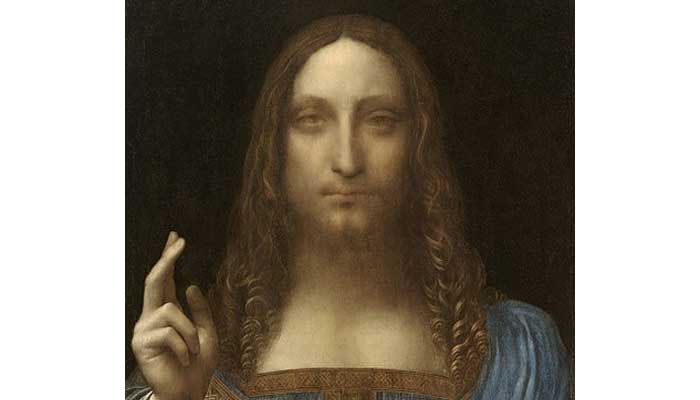 Making a living as an artist was never easy. But whenever an artwork sells big it raises hope for the tribe. Here's a list of most expensive paintings in the world that will raise your brow
Granted, that one cannot put a price on art, there is but a hierarchy of artworks. Either it is the inherent expertise or the prices that they command that makes some artworks more valuable than others. Works of old masters, executed before 1803, by the dint of being owned by museums, are considered priceless and since those are rarely sold, its price expressed through currency remains elusive. If we take Leonardo Da Vinci's Mona Lisa, its price is understood via its insurance value - a Guinness World Record at $100 million in 1962, which, if adjusted for inflation, will be 10 times that of the highest auctioned painting of all times. We start with it in the list of the most expensive paintings ever sold:
Salvator Mundi By Leonardo da Vinci, ($450.3 Million)
A 1605 commission by the French King, Louis XII of France, the same time frame for Mona Lisa, 'Savior of the World', marked as 'Lost Leonardo', depicting  Jesus Christ holding a crystal orb was procured by Mohammed bin Salman, Crown Prince of Saudi Arabia, on behalf of the Abu Dhabi Department of Culture & Tourism.
Interchange By Willem De Kooning (US$300 MILLION)
One of this Dutch-American painter's early abstract-landscapes, it was purchase by hedge-fund maverick, Kenneth Griffin, in 2015 and loaned it to Art Institute Of Chicago for public viewing.
The Card Players By Paul Cezanne (Estimated between US$250 AND $300 Million)
This tableaux, bought along with three others - hence the approximation-  by the Qatar royal family in 2011 was executed by Cezanne at the height of his acclaim.
Nafea Faa Ipoipo By Paul Gaugain (US$300 Million, Approx.)
Done in post-impressionist style featuring to women from Tahiti, where Gaugain have self-exiled himself towards the last of his life, this tableaux, titled 'When Will You Marry?' in english, was reportedly sold to the royal family of Qatar in 2015.
Number 17A By Jackson Pollock (US$200 Million)
An anonymous buyer purchased this 1948 painting, in 2006 and little over a year later, he sells it to Alfonso A. Ossorio, an artist, for a paltry $1,500. It gets damaged at Ossorio's. Pollock offers to repair, and ends up repainting it entirely!
In 2015 Griffin, who also bought the above Kooning, acquired it.
Other Notables
NO 6 - Violet Green And Red By Mark Rothko (US$186 Million)
Wasserschlangen II By Gustav Klimt (US$170 Million)
Pendant Portraits Of Maerten Soolmans And Oopjen Coppit - REMBRANDT VAN RIJN (US$180 Million)
9. Les Femmes D'alger (Version O) By Pablo PicassO (US$179.4 Million)