Must-visit cities in Greece apart from Athens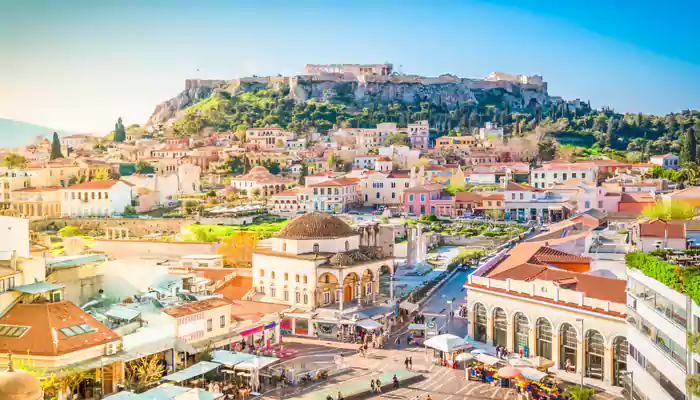 Greece, although not popular for its cities for being concrete jungles, some beautiful and explorable towns demand at least one visit in a lifetime.
First and foremost, Greece is famous for its charming islands and beautiful beaches. There are very few urban centers apart from the capital city Athens, which is extremely crowded. If you need some serene tours in cities in Greece, you have come to the ideal place. This article will help you find the best cities in Greece apart from Athens.
Oia, located on Santoriniisland:
This beautiful city is situated in the northern part of Santorini island. The enchanting combination of colorful and whitewashed houses settled on the top of the cliff is truly a stunning sight to behold. Watch the beautiful sunset from here. Other attractions are cobblestone alleys with colorful bougainvilleas, blue-domed churches, old cave-turned houses, and many more.
Nafplion, a beautiful less-explored town:
Nafplion, located in the Peloponnese region, has ravishing small seaside settlements. Initially, Nafplion was the capital of Greece before Athens. This elegant city is located very close to Athens. You will find many historic remnants like Venetian fortress and Neoclassical buildings in Napflio. You will get a mesmerizing view of the famous Saronic Gulf from this town. Come here to enjoy the serenity.
Chania, the most beautiful Mediterranean city according to global tourists:
Chania is situated near Oia. Due to repeated invasions by the Ottomans, the Venetians, and the Egyptians, Chania provides a perfect blend of Italian and exotic middle eastern elegance. As a result, Chania is among the list of most visited towns in Europe. Not only the stunning beauty of Venetian Harbor Chania offers a great view of the old town in the backdrop of the famous White Mountains.
Rhodes Old Town, a famous historic Greek town:
If you are a big fan of medieval landscapes along with their legendary stories, you must visit this town. The most iconic places to visit are the Street of the Knights and the Palace of the Grand Masters. These two places are well-preserved for public viewing. With numerous amazing churches, mosques, fortresses, and fortified defensive towers, spend a romantic time with your partner in this picturesque town.
Parga, situated in Pirus:
Located in the western part of Greece, this charming little city is so aesthetically built on the slopes of the hill that the entire town can face the beautiful sea. Although not being an island, exploring Parga will give you a vibe that you are passing through an island. The most beautiful images of Greek towns you find on Google are from Parga.
Apart from that, Hydra, Naoussa, and Corfu Old Town are some other amazing cities in Greece you can explore.