Narain Karthikeyan: Did India Forget its First Ever F1 Racer?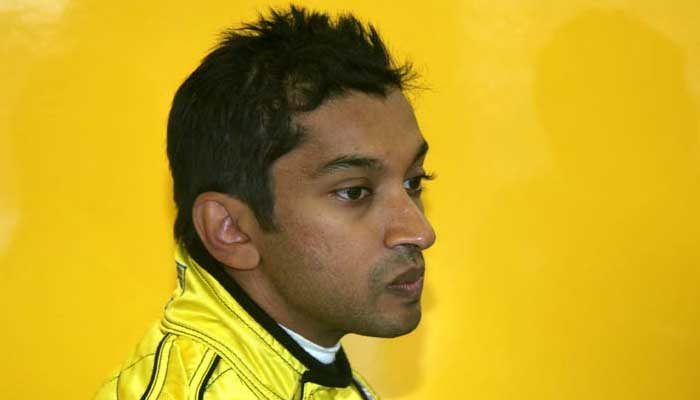 In 2005, a boy from Coimbatore became the first Indian to participate in an F1 race. He was Narain Karthikeyan, but where is he now?
It was the summer of 2005 when an Indian was driving an F1 car. However, only a few of us were aware of the fact. Motorsports in India never really got the support from the government or the general public. Hence, it never received its due credit or recognition.
Reasons why anyone hardly remembers the name of Karthikeyan- the fastest Indian. Hard to believe that Karthikeyan even secured a fourth position in the United States Grand Prix, representing team Jordan and India. The Indian driver was also a key part of team Williams in the year 2006 and 2007, serving as a test driver.
Karthikeyan's stint in the F1 faced unusual problems as his team Jordan was bought by another owner who renamed the team to Midlands. Karthikeyan lost his seat in the team as he was asked to pay $11.7 million for driving.
His hopes were high when Vijay Mallya bought the Spyker team as it was expected that an Indian would represent an Indian owned team. To everyone's surprise, the millionaire decided to have a foreign talent behind the wheels and thus, Karthikeyan lost another chance. Later on, the racer did get a few opportunities but could not continue to impress the team owners and disappeared from the F1 world in 2012.
Where is our racer now?
The 43-year old has switched to sports car racing and won the Super GT x DTM Dream Race at the Fuji Speedway last year. The racer is also planning to make a debut in the 24 Hours of Le Mans in France. Apart from racing, Karthikeyan is associated with Dunlop tyres as a tyre tester and frequently visits Japan to test different kinds of tyres being developed for racing.
"The last year has been an amazing year for me, but also a mega-busy one. I've travelled to Japan so many times that I've lost count actually. My year ended in the most amazing way ever by winning the DTM x Super GT Dream Race," said Karthikeyan while speaking to PTI.
India's current presence in F1
At present, Mumbai based 21-year-old Jehan Daruvala is a top racer for the Red Bull junior team. In the past, the Red Bull team has produced several legends such as Sebastian Vettel, Daniel Ricciardo and Max Verstappen.
Daruvala has displayed impressive results as the young lad has already been promoted from F3 to F2. Undoubtedly, he is the biggest Indian asset in the F1 ecosystem at the moment.