NBA's Tallest Before the Entry of 7'4 rookie Victor Wembanyama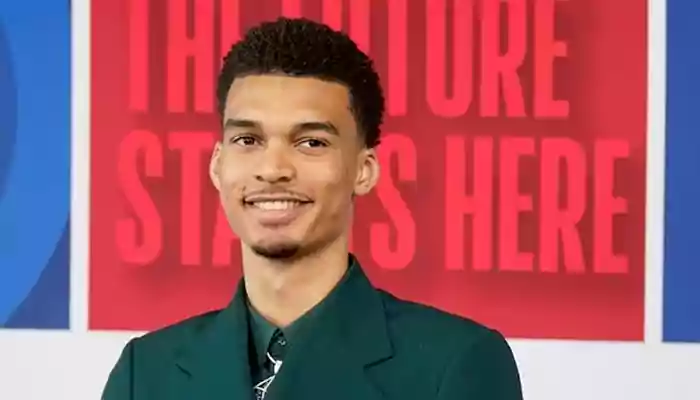 Earlier this year, Victor Wembanyama made history by becoming the first Frenchman to be the first overall draft pick!
The buzz surrounding the 19-year-old rookie sensation, Victor Wembanyama, has taken the league by storm. This towering Frenchman stands at a staggering 7 feet 4 inches with an incredible 8-foot wingspan. NBA analysts have dubbed him the most promising draft prospect since LeBron James, and it's not just his height that makes him stand out. Wembanyama's remarkable ball-handling skills and rim-protection prowess make him a formidable threat on both ends of the floor. While it's fascinating to envision his future dominance, let's first look at the tallest players ever to grace the NBA.
Pavel Podkolzin
Standing at an imposing 7-foot-5 and weighing 305 pounds, this Russian athlete remains imposing. While he may not have achieved significant success in the NBA, his professional career spanned nearly two decades. In addition to his time in the NBA with the Dallas Mavericks, he represented the Russian National Team and played in the Russian Super League. During his brief NBA stint, he appeared in just six games over two years with Dallas, averaging a modest 0.7 points and 1.5 rebounds in around 4.6 minutes of playing time per game. Notably, he was initially selected by the Utah Jazz in the first round of the 2004 NBA Draft but was swiftly traded to Dallas for a 2005 first-round draft pick.
Yao Ming
During his tenure with the Houston Rockets, Yao Ming was the tallest NBA player of his era, standing at 7 feet and 6 inches. He was the top overall pick in the 2002 draft, and this legendary Chinese centre ultimately earned a well-deserved spot in the Basketball Hall of Fame after an exceptional eight-year career with the Rockets. Throughout this period, Yao was a perennial All-Star, making the team every season he played. He was also honoured to be named a first-team All-NBA player on five separate occasions, maintaining impressive averages of 19.0 points and 9.0 rebounds with an impressive 52% shooting percentage.
Manute Bol
Selected in the fifth round by the San Diego Clippers in 1985, 7-foot-7-inch Manute Bol's NBA career was marred by injuries. Despite sharing the title of the tallest NBA player ever with Gheorghe Muresan, Bol was exceptionally slender, weighing just 200 pounds. To put this in perspective, the Toronto Raptors' 6-foot-1 guard, Fred VanVleet, has a similar weight.
Throughout his extensive career in the NBA, Bol only averaged 2.6 points per game. However, he was a two-time league leader in blocks. In one of his penultimate seasons in the NBA, Bol played just 14 games, representing three different teams. He concluded his career with a brief five-game stint with the Golden State Warriors in the 1994–95 season. Tragically, Bol's life was cut short at the age of 47 in 2010 due to acute kidney failure and complications from Stevens-Johnson syndrome.
His remarkable shooting ability sets Victor Wembanyama apart from these other towering players. Additionally, the anticipation that he will continue to build his strength in the upcoming years makes him less susceptible to career-threatening injuries. However, whether he will live up to his high expectations remains to be determined. The upcoming season is poised to be paramount for both San Antonio Spurs fans and the future of Wembanyama!