Nourishing Green Tea Face Packs For Every Skin Type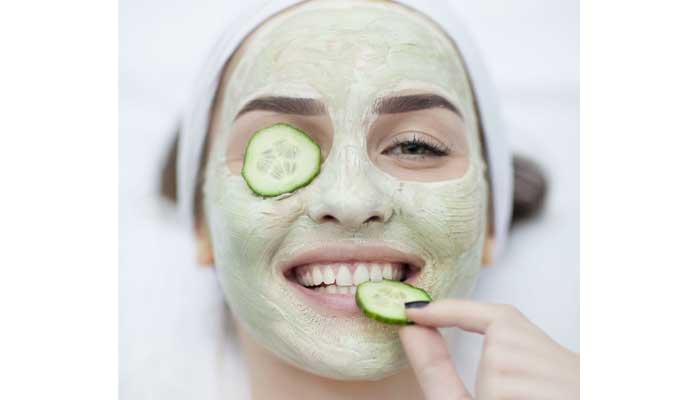 These green tea face packs with natural ingredients will do wonders for your skin.
Green tea is loaded with healing properties that are beneficial for your overall health. However, it can also do wonders for your skin. The polyphenols found in this tea can help protect the skin from damage caused by the sun's harmful rays. It can also reduce inflammation. One study found that green tea extract helped reduce sebum secretion in non-smokers. Another study, conducted by the Medical College of Georgia, discovered green tea could also reduce signs of premature ageing, like fine lines and wrinkles. Here are a few green tree face packs you can try that is suitable for different types of skin.
1 Green tea and orange peel
To make this face pack, you will need one tablespoon each of green tea and orange peel powder. You will also need half a teaspoon of honey, a super moisturizing ingredient. Combine the ingredients and rub it all over your face. Leave it on for 15 minutes before washing it off with lukewarm water. You can apply this face pack, which is ideal for normal and combination skin, a couple of times a week.
2 Green tea and lemon
A blend of green tea and lemon juice will do wonders for oily skin. Lemons contain vitamin C, which can help improve the skin's complexion and protect against signs of ageing. Meanwhile, green tea has a soothing effect on the skin. Mix a tablespoon of each ingredient together before you apply it on your skin. Leave it on for 10 minutes and use this healing blend a few times a week.
3 Green tea and honey
If you have extremely dry skin, you need to use ingredients that provide loads of nourishment and hydration. For this face pack, combine two tablespoons of raw honey with a tablespoon of green tea. Leave this mixture on your skin for about 20 minutes before you wash it off with cool water. Make sure to pat dry your skin.
4 Green tea and banana face pack
This face pack works well to rejuvenate the skin. Mix two teaspoons of green tea with one banana (mashed). Banana contains properties that are super hydrating and moisturizing for the skin, which will make it soft and smooth. Apply this treatment on your skin two to three times a week.