Offbeat destinations in Europe straight out of a fairy tale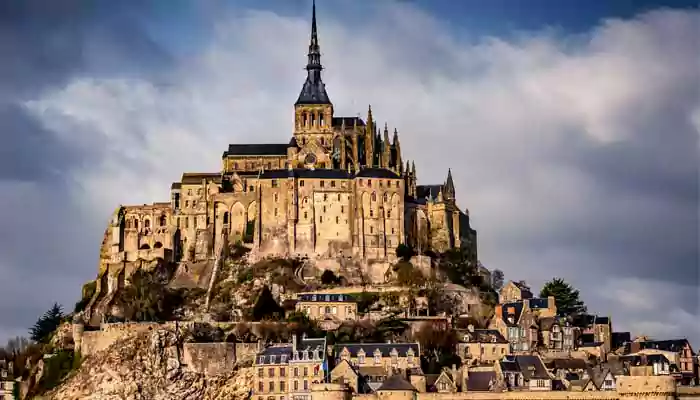 They are less explored and waiting to be appreciated
Believe it or not, there are various destinations in Europe that are straight out of those fairy tale books we read as kids. Of all the locations that are written about on travel blogs, and captured by social media influencers, there are several towns, cities, and villages that are waiting to be explored. So here is a list of some of the best unknown off-beat locations in Europe that should be on the next bucket list.
Mont Saint Michal, France
A tidal island and mainland commune in Normandy, France, Mont-Saint-Michel is a UNESCO World Heritage site with quaint medieval and military architecture. This magical island has a rich history involving castles that date back to the 8th century. The Commune is famous for its unique aesthetics and its importance as a medieval Christian site. The Commune comprises over 60 buildings all protected in France as monuments.
Zhangjiajie National Park, China
Located in Zhangjiajie, Hunan Province of China, Zhangjiajie National Forest Park is the ideal place for hiking lovers in search of an offbeat place. The park was recognized as China's first national forest park in 1982 and is part of a much larger Wulingyuan Scenic Area. And it was in 1992 that it was officially recognized as a UNESCO World Heritage Site. In 2004, ZhangjiajieGeopark was listed as a UNESCO global geopark. The national park comprises scenery that will take your breath away, the sky is full of clouds, there are sandstone pillars, and wildlife.
Wroclaw, Poland
The largest city and historical capital of Silesia and Lower Silesia, Wrocław is quietly situated on the banks of the River Oder in the Silesian Lowlands of Central Europe. why call it history, is because the city dates back to over a thousand years as it has been part of various Kingdoms - the Kingdom of Poland, the Kingdom of Bohemia, the Kingdom of Hungary, and the Habsburg monarchy of Austria to name a few. In fact, Wrocław is also a university city which makes it one of the youth-oriented cities in the country.
Some other offbeat places to visit in Europe are Gjirokastër, Albania; Bruges, Belgium; Vézelay, France; Kronberg Castle, Denmark; Ammochostos, Cyprus; Malta, Republic Of Malta, Tallinn, Estonia; Zadar, Croatia; Riga, Latvia; Neuschwanstein Castle, Germany; Abisko, Sweden; Slovakia; Transylvania, Romania; Slovenia;  Sofia, Bulgaria; Rauma, Finland; Monsanto Portugal; Cortona, Italy; Borovets, Bulgaria; and Gutach, Germany; Tallinn, Estonia; Budva, Montenegro; Kitzbuhel, Austria to name a few.