Remembering Irrfan Khan: The Journey of a National Treasure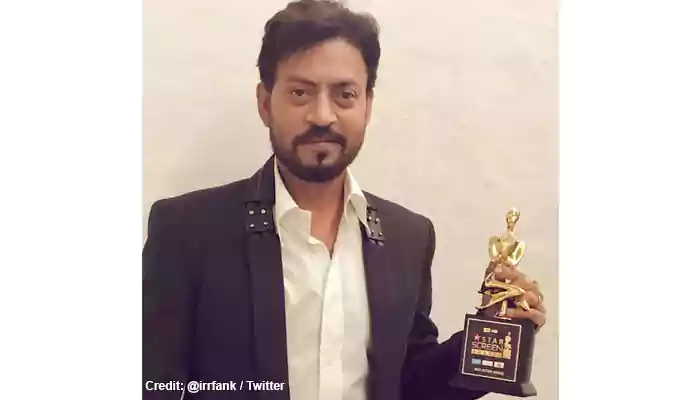 A Tribute to the Versatile Career and Legacy of a Beloved Indian Actor.
Irrfan Khan was a multi-talented actor who distinguished himself in Indian cinema with his distinctive acting technique and innate talent. Irrfan, who was born in Jaipur, Rajasthan, started his acting career with small parts in movies and television programmes.
But he quickly showed his mettle and emerged as a national treasure. Let's examine Irrfan Khan's diverse career and his contributions to Indian cinema in more detail.
Early career and breakthrough
With minor roles in television programmes like "Bharat Ek Khoj" and "Chandrakanta," Irrfan Khan launched his acting career in the late 1980s. In 1988, he appeared in the movie "Salaam Bombay" in a supporting role. His big break, though, came in British director Asif Kapadia's 2001 movie "The Warrior."
Irrfan received praise from critics and gained notoriety around the world for his portrayal of a warrior who chooses not to use violence. The movie was nominated for a BAFTA Award for Best British Film, and he took home the Best Actor prize at the British Independent Film Awards.
Versatility in acting
Irrfan Khan was famed for his adaptability and capacity to portray complex characters without difficulty. He made appearances in a variety of movies, including mainstream Bollywood productions, independent films, and foreign films. He was naturally talented as an actor, and his work was always sincere.
Irrfan has played several memorable characters, including a police officer in "Maqbool," a gangster in "Haasil," a bewildered lover in "Life in a Metro," and a middle-aged man in "Piku."
"Slumdog Millionaire," "The Namesake," "Inferno," and "Jurassic World" are a few of his international productions. His contributions to television programmes like "Talaash," "Banegi Apni Baat," and "Darr" were also popular.
Legacy and contributions to Indian cinema
The impact Irrfan Khan has had on Indian cinema is immeasurable. He paved the way for other actors to explore their characters' potential and deviate from the typical Bollywood mould.
He was one of the few actors who could effortlessly move from mainstream to independent cinema, and he infused his performances with a level of realism and naturalism that was uncommon in Indian cinema. Irrfan was a fervent supporter of artistic freedom and a firm believer in the ability of film to effect change. He served as an ambassador for the UNDP and used his platform to spread knowledge about social and environmental issues.
Irrfan Khan, one of his generation's most gifted actors, was a national treasure. He was well known for his adaptability and authenticity, and he had a natural talent for acting. He will always be one of the greatest actors in Indian cinema, and his legacy will continue to influence future generations of actors and filmmakers.