Remembering the King: Elvis Presley and his musical legacy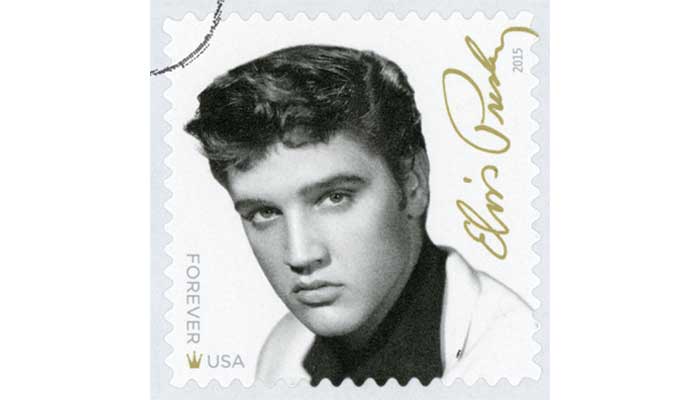 Elvis Presley rules the hearts of music lovers across the world. So, what it is that makes him 'THE KING'? Why is he so popular even after so many decades? Read on to find out more.
Chuck Berry, a famous singer and songwriter, said: "Describe Elvis Presley? He was the greatest who ever was, is or ever will be". This statement shows what a phenomenon Elvis Presley is. Even decades after his death, fans all over the world swear by his music. He gave a new life to the Rock and Roll genre in the 50s and came to be known as 'King of Rock 'n' Roll'. Let's have a look on his musical legacy that continues to inspire musicians and singers to this day.
King of Rock 'n' Roll
Elvis certainly didn't invent Rock 'n' Roll as many people would believe, but he certainly revolutionized this genre completely. His music had a variety which was not seen before. His songs were a mix of different styles such as blues, sometimes crooning, country music and of course emotional ballads. His energy and way of captivating the audience also played a significant role in his success. No doubt that singers before him like Frank Sinatra also had a massive fan following, but it can't be compared to what crowds felt for Elvis. His songs pushed the rise of Rock 'n' Roll radio stations that played his music all day. His music popularized all other styles of Rock singing.
His influence on music and other singers
Elvis not only influenced but also helped a lot of Rock 'n' Roll artists by making this genre roaring success. Singers like Buddy Holly, Gene Vincent were greatly benefitted by this. Musicians like Bruce Springsteen, Bob Dylan are said to have been influenced by Elvis. Did you know that Elvis Presley brand of Rock 'n 'Roll influenced the music of legendary "The Beatles"? Sir Paul McCartney once remarked that he doubted that The Beatles would not have happened if it was not for Elvis.
And the legacy lives on
Elvis Presley still to this day continues to rule the hearts and music charts. In 2002, a Dutch musician released the remix of the song "A little less conversation" which not only topped the music charts but was also featured in Nike World Cup ad. You still find dedicated cafes, clubs who only play Elvis Presley music.
Elvis's Graceland is the second most visited place in the U.S.A after White house tells you that he was and will be a King!