Rossi and his 200th Podium: The Ongoing Drama in MotoGP 2020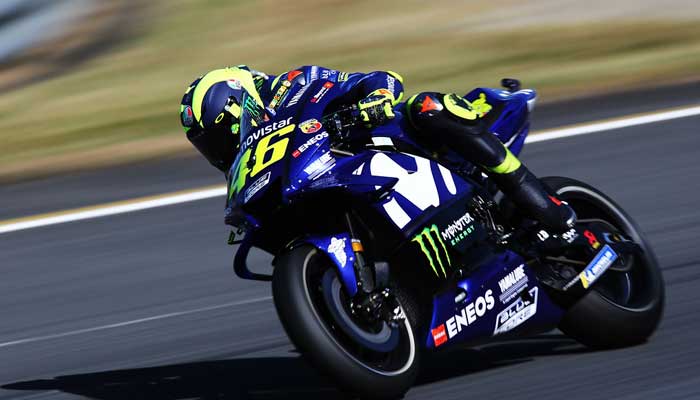 At 41, The Doctor is looking forward to getting his 200th podium in the Moto Grand Prix. The question is, will he do it? 
Valentino Rossi or The Doctor is a living legend of MotoGP with 199 podium finishes up his sleeves. No one stands close to The Doctor in terms of podium finishes in the history of MotoGP. 199 is indeed a great record, but a 200 would be brilliant. And, that is exactly what Rossi is trying to achieve this season.
In the third race of the season at Gran Premio Red Bull de Andalucía in Circuito de Jerez, Valentino Rossi finished third to claim his 199th podium. By winning his 199th podium, he also created another record in the MotoGP history. Rossi became only the second racer to win a podium at the age of 41 or more.
At the age of 41, health and mentality seem to be the issue for Rossi, who is struggling hard to compete with youngsters at the top level. Out of nine races, Rossi has finished fifth twice and fourth once, missing out on good podium chances.
In the BMW M Grand Prix von Styria at the Red Bull Ring, The Doctor slipped down to ninth position and failed to regain the momentum. Not only Rossi but his Yamaha YZR-M1 was witnessed creating mechanical problems for the rider. The mechanical fault cost the rider an entire race where Rossi had to retire in the 19th lap out of 25.
Looking back at the last race in Gran Premi Monster Energy de Catalunya at Circuit de Barcelona, Rossi's race ended in a pile-up crash which also included his teammate Vinales along with rivals Lorenzo from Repsol Honda and Ducati Corse's Andrea Dovizioso.
With nine races gone, the hopes of Rossi winning his 200th podium seems to be diminishing amongst the fans and the team. With six more races to go, Rossi will have to face an uphill battle from here on, if he wants to create a new record. However, the Doctor is known for his composure on the track and remains less stressed about a new record.
In a recent interview, Rossi made his stance clear on the topic by saying, "When you are older, you start to see the numbers and it's good, I'm proud. But for sure it's not the major motivation for me. It's just a number in the end. I'm not here for the 200th podium, I'm here because I like motorcycle racing and I like the challenge, to try to stay at the top."