Ruskin Bond: Know more about India's beloved storyteller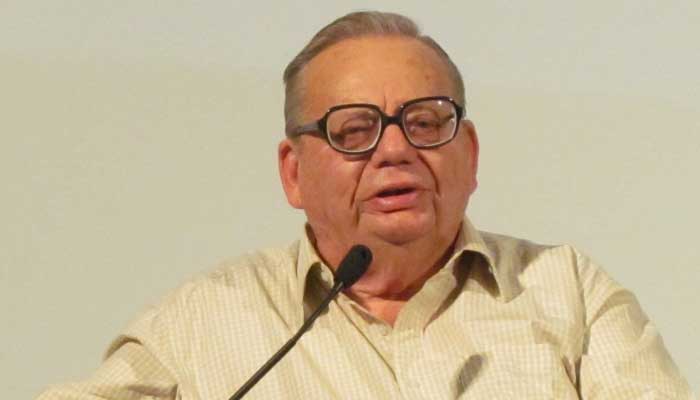 Ruskin Bond, the man who made all of us fall in love with mountains and made us realize that true happiness is in the smallest of things. Scroll down and know more about, the writer on the hill.
"And when all the wars are over, a butterfly will still be beautiful". It is the magic of Ruskin Bond which conveyed so much in just a simple line. The man with whom we associate our love and nostalgia about mountains. Ruskin Bond, born of British parents, celebrated his love for India and its people in most of his works. Surprisingly this Sahitya Akademi Award winner's mother laughed when he expressed his desire to be a writer.
As a Children's book writer
His early works such as 'The room on the roof' was based on his experience of living at Dehradun. This book talks about his journey of becoming a writer. His earliest literary works were not meant for any particular reader. In the 1970s he started writing books intended for Children. He says writing that connects with the younger audiences is quite challenging to write as they have very less patience with reading and can get bored with any story quickly. He wrote keeping the child's psyche in mind and was extremely successful in that.
His literary legacy
Even though he became famous for writing children books, his works transcend the barriers of age, gender, nationality etc. All through his career, he has experimented a lot with different genres. Be it be historical novella "A flight of Pigeon", autobiographical works like "The room on the roof", several horror stories, short stories, poetry and many more. Our beloved Rusty never cease to enthral his reader.
Film Adaptations
Many of the Ruskin Bond's work has been adapted into movies. Shyam Benegal directed, and Shashi Kapoor Starrer Junoon was based upon "A flight of pigeons". Vishal Bharadwaj's critically acclaimed "The blue umbrella "is also a movie adaptation of the novel of the same name. His Short story "Susanna's seven husbands" inspired Priyanka Chopra starrer Saat Khoon Maaf. Fun fact, Ruskin bond plays a cameo in the movie.
So, next time you feel the beauty of the Himalayas and the sound of birds, the long deodar trees, the sense of mystery and nostalgia. It brings you a sense of profound peace as rain lash through the window, you know whom to thank!