Sabbhineni Meghana, opportunity missed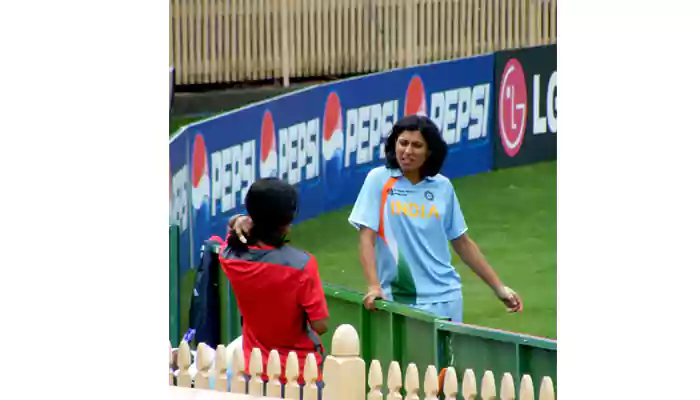 Sabbhineni Meghana has done her chances no harm with some free-flowing knocks.
 Back on track
Sabbhineni Meghana made her International debut back in 2016 in T20 cricket but was dropped thereafter. However, she made a comeback after the pandemic and was picked for the tour of New Zealand leading up to the ODI World Cup after impressive performances in the domestic circuit.
Meghana did well in the ODIs but was quite low in the pecking order and did not get a chance to represent India in the world cup. However, after another impressive performance in the Women's T20 Challenge, the hard-hitting batter is now a real prospect for the Indian team, particularly now that they want to focus on players who can score quickly.
The formative years
Below, the batter sheds light on her formative years and how she got the support of her parents in her pursuit of the sport.
"In 2007, when I was in seventh standard, I joined a summer camp in my school DAV Public School, where there was cricket coaching. At that time, there were no girls but only boys who practised under the coach. I was the only girl, not only in the school but also in the entire town. It was from then my cricketing journey started."
"My father worked as a divisional engineer with NTPC thermal power station and my mother is a homemaker. My parents have been very supportive throughout my journey. My father loves cricket and he used to play in our colony. Probably it is because of him that I started liking the sport. On the other hand, my mother, who held the fort at home, left no stone unturned when it came to my practice and my routines. She used to wake up at 3.30 am and wake me up at 4 am. Together we used to board the bus at 4.30 am from Ibrahimpatnam to reach Indira Gandhi Municipal Stadium for practice that started at 6 am."
Bad timing
Along with Pooja Vastrakar, Meghana also tested positive for COVID-19 right before the Commonwealth Games. Had she not been infected by the virus, there was a good chance of her making India starting XI.
Although she got one opportunity against Bangladesh and made 14 runs, she was dropped thereafter. What could have been a memorable moment in Meghana's career turned out to be a missed opportunity.