Sauber to Ferrari: Leclerc's Meteoric Rise in F1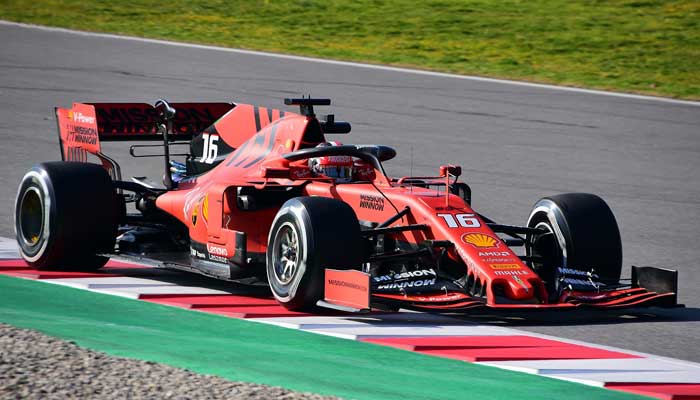 At the age of 22, the driver from Monégasque is already an asset for Scuderia Ferrari.
His godfather was Jules Bianchi who could not race for the Ferrari. Hence, Leclerc's priority was to get into the Scuderia Ferrari team. He did that but who would've thought that he will reach his target by the age of 22.
Charles Leclerc has been sensational throughout his racing career as the young racer only took three years to seal a berth in Formula One. It was terrific to hear that a 17-year-old racer has successfully entered the F3 category with Dutch team Van Amersfoort Racing. Leclerc displayed his skillset on the world stage with a Volkswagen engine car by taking a lead spot in the championship. The rookie racer grabbed the first position on four occasions- Silverstone, Hockenheim, Spa-Francorchamps and Nuremberg. His phenomenal performance grabbed the eyes of several scouts.
GP 3 Series
Leclerc's Formula Three performance earned him a straight ticket to GP 3. The young lad signed a seat with Asia Team Racing founded by Nicolas Todt and Frédéric Vasseur. Even though Leclerc had a tough competition, the Monaco-based driver won the 2016 GP 3 series. Leclerc won at Catalunya, Red Bull Ring, and Francorchamps along with four pole positions in the entire season. He did not just win the GP 3 series but also got an invitation to Formula 2.
Formula 2
2017 welcomed Leclerc to Formula 2 with Prema Racing as his team. With the kind of vision and skillset he possessed, it was a no shocker that Leclerc won the championship with three races to spare. His record was off the chart as Leclerc finished the championship with eight pole positions and seven race wins.
2017 was not all about winning the Formula 2 for Leclerc. The impressive driving led Sauber and Ferrari to hire him as their test driver. Surprisingly, he made his debut for Sauber and was also awarded the rookie of the year title.
Formula 1
In 2018, Leclerc was finally a part of Formula One with Alpha Tauri as his team and a dream shot at Ferrari. Although Leclerc did not finish as a champion, he did defeat his teammate Marcus Ericsson in all the races.
In 2019, the number 16 Leclerc joined Ferrari and won three races at Bahrain, Azerbaijan and Austrian Grand Prix. Charles Leclerc's potential cannot be weighed enough as he keeps stunning the world with his masterclass performance. Also, how can we forget that Leclerc won a race the very day his father passed away?
Now 22, Charles Leclerc is here to write his history.