Seven picturesque cycling tracks around the world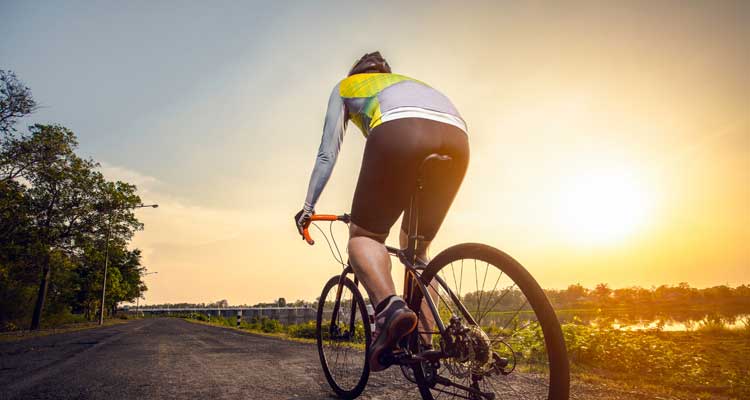 Cycling has become popular as an eco-friendly mode of transport and a leisure sport over a past couple of years. We bring to you some of the world's most beautiful cycling routes.
Cycling is one of the best ways to explore any place you are visiting and has a lot of health benefits too.
Known for their breathtaking view, scenic beauty and wondrous charm, these enthralling cycling tracks around the world will motivate you to take your bicycles and begin the adventure.
Here are some of the world's most adventurous and beautiful cycling routes that you must explore once in your lifetime.
Otago Peninsula, New Zealand
This scenic cycling track is located in the Otago Peninsula, New Zealand.  The path begins from the city of Dunedin that leads to the winding road with great views of the ocean. This route consists of both flat and steep roads and is comfortable for beginners as well as experienced bikers.
La Farola, Cuba
La Farola is a breathtaking Cuban highway that passes through the spectacular views of towering cliffs, deep-sea gorges and vast stretches of ocean. It is a 35-mile ride from Baracoa Mountains to the country's south coast with mountainous terrain including steep cliff-side roads.
The Great Ocean Road, Australia
The Great Ocean Road is located in south-east Australia, connecting Torquay to Allansford. This scenic cycling route is a winding road of wetland views that ends at the Bells beach and is a perfect place to travel over a long weekend.
North Sea Cycle Route, Europe
This enthralling cycling route passes through eight European countries, circling the North Sea. It is 4000 miles long route and is challenging to cover in one go as the road and weather conditions vary from one region to another. From mountainous terrain of Norway to below sea level track in the Netherlands, this cycling route offers gorgeous views to the bikers throughout the trail.
The San Juan Islands, USA
Located off the shore of Washington in the USA, this exotic island cycling trail offers a unique experience to cyclists. The San Juan Islands route passes through the lush green forests, caves and charming Ocean views, and provides the bikers many chances to witness the local wildlife and sea life.
Cape Breton, Canada
This beautiful track located in Nova Scotia is perfect for enjoying the lush green landscape and roaring sea while cycling through the hilly way. The Cape Breton trail hosts the exotic Canadian flora and fauna and is suitable for both moderate to advance level cyclists.
Udaipur to Agra, India
This quaint cycling pathway connects Udaipur in Rajasthan to the Taj Mahal in Agra and perfectly captures the beauty and essence of India. Udaipur, also known as the Venice of East and City of Lakes, hosts many historical monuments including forts, temples and palaces.